Engaging Volunteers: New Strategies! Twillingate Lions Club, November 3, 2021. Register now!
About this event
You are invited to attend a community conversation being hosted by the Community Sector Council NL in Twillingate. This event is an opportunity to hear about new and proven strategies for engaging volunteers and will be especially useful for individuals currently involved in non-profit organizations, registered charities, and community groups.
Bettina Ford (Coordinator - Voluntary Resources Centre) will be joining Steven Rogers (Regional Network Facilitator) to facilitate this event. Join us to identify common challenges and share best practices for recruiting volunteers, retaining volunteers, and designing volunteer positions!
We are hoping to see at least one representative from each organization/community group in attendance.
Twillingate
Wednesday, November 3, 2021
Twillingate Lions Club
10:30am - 12:30pm
Coffee/beverage and snacks will be provided based on numbers confirmed. RSVP.
COVID-19 regulations will be followed. Participants must provide a vaccine passport and ID for entry.
For more information, email: stevenrogers@cscnl.ca
or call 709-884-8362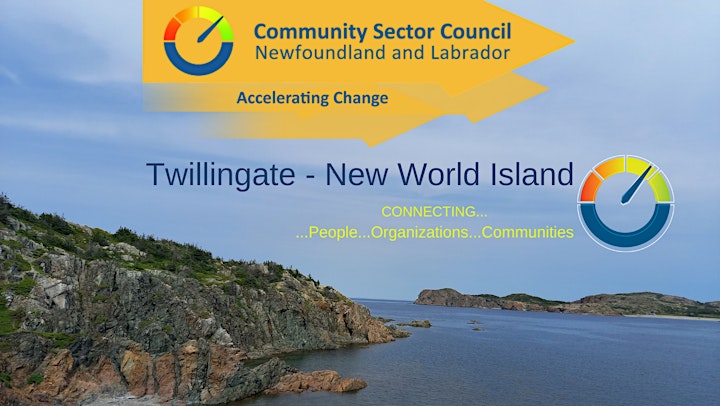 Organizer of Volunteer Engagement: New Strategies
The Community Sector Council Newfoundland and Labrador connects people, organizations, and communities! We believe the community sector is central to social and economic progress. We are working to:
*Strengthen non-profits, charitable organizations, and community groups in the region;
*Provide 'upskilling' and training events for employees and volunteers;
*Support knowledge building about the paid and unpaid labour force;
*Organize events and partnering opportunities;
*Update information on non-profit organizations in the region;
*Identify strategic priorities for attracting and retaining a skilled labour force;
*Develop and promote other related activities to strengthen the sector.