MOSAIC, with sponsorship from VMPC and Volunteer BC is pleased to be one of your BC Host Sites for this year's Hybrid Conference.
About this event
Join us in person at our MOSAIC headquarters, or from the comfort of your home/office wherever you are in the province for this unique event.
Streaming Tuesday October 19, 2021
This year's event will consist of four 20 minute presentations, followed by a moderated discussion with the other presenters (think Ted talk meets late night tv), including responding to questions from the audience.
The broadcast will be streamed live to more than 50 remote locations in the United States and Canada, with the likelihood of an audience of 1000 or more. One of the goals of this event is to provide quality, high level professional development events in local areas where access and resources may be limited to local associations of volunteer engagement professionals, volunteer centers, or other entities with an interest in professional development for those who engage volunteers.
https://www.betterimpact.tv/vmhc/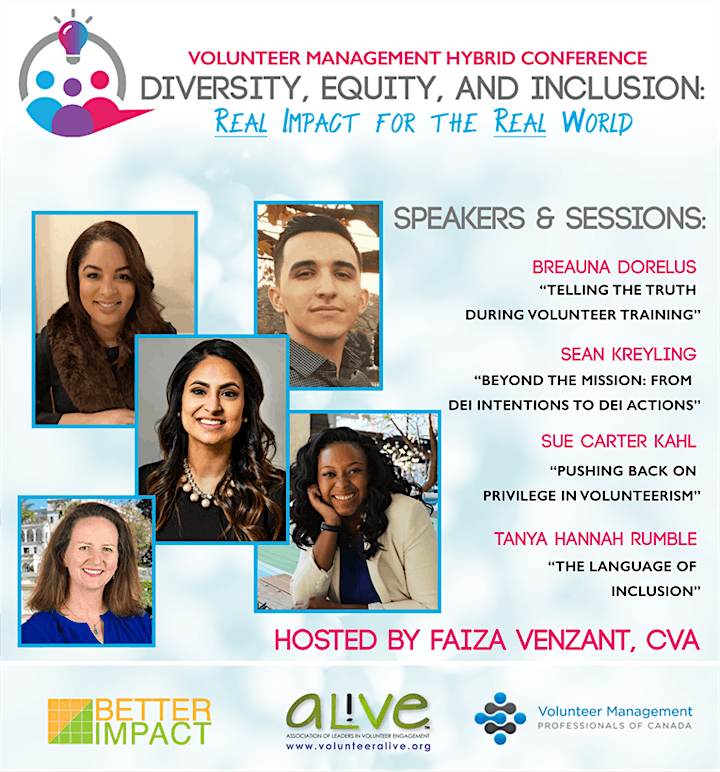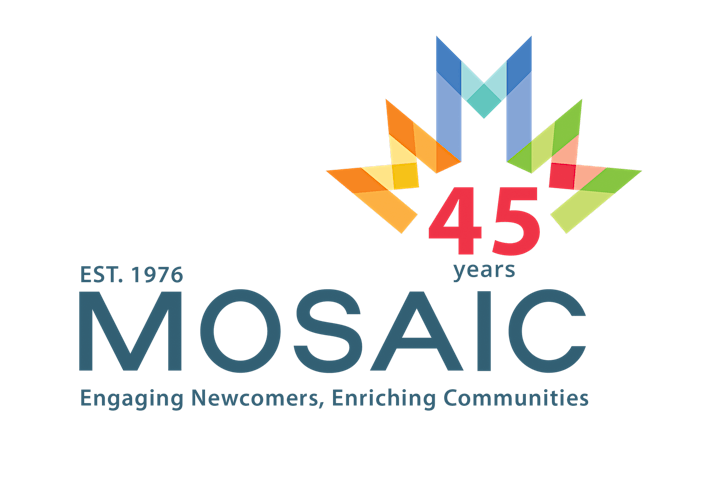 Organizer of Volunteer Management Hybrid Conference - Vancouver BC Host Site
MOSAIC is a non-profit organization supporting newcomers with their settlement and integration needs through diverse programs and services for over 40 years. Currently MOSAIC works with approximately 7,200 clients per month from 26 locations in Metro Vancouver. 
Founded in 1976, MOSAIC is recognized as an influential advocate, community builder and resource. Our broad range of services includes settlement workshops and programs, skills assessment and employment services, English language classes, specialized family and community programs, and legal advocacy in over 30 languages. Supporting and expanding our work, we have over 455 volunteers who provided over 12,000 hours of service this year.
In addition to its status as a well-established immigrant-serving organisation, MOSAIC operates a fee-for-service social enterprise providing interpretation services in over 50 languages and written translation services in over 70, the largest such service in British Columbia. Additionally, MOSAIC is a leader in employment services and has been a contractor for WorkBC since 2012. Starting April 1, 2019, MOSAIC will be operating a total of four WorkBC centres across the Lower Mainland.