Event Information
Location
University of Saskatchewan
Health Sciences building - EWing Atrium
Saskatoon, SK S7N
Canada
Description
Volunteering - it's in Saskatchewan's DNA!
We are excited to invite you to the inaugural VOLUNTEER SUMMIT on March 25, 2017 as part of the University of Saskatchewan's Alumni Association Centennial.

Join us as we celebrate Saskatchewan volunteerism, share knowledge, inspire our future through national volunteerism experts and professional development. The VOLUNTEER SUMMIT welcomes all managers of volunteer resources, volunteers and board members, organizational leaders and future leaders.
Hear from national volunteerism experts! Workshop and keynote sessions include:
Paula Speevak, president and CEO, Volunteer Canada;

Bruce MacDonald, president and CEO of Imagine Canada;

Ilona Dougherty, managing director, Youth & Innovation Research Project at University of Waterloo; Ashoka Fellow, co-founder of Apathy is Boring;

Lori Gotlieb, Canadian volunteer management expert and faculty member for Humber College Volunteer Management Leadership Certificate.
VOLUNTEER SUMMIT

Time: 8:00 am - 4:00 pm
Date: Saturday, March 25, 2017
Location: University of Saskatchewan campus
You'll have the opportunity to:

connect with other volunteers, volunteer managers, community leaders and content experts

learn about current research, important trends and how we can build our skills and knowledge

learn how to effectively inspire others to do great things

hear from inspiring and knowledgeable local and national speakers
keep volunteerism thriving in Saskatchewan
VOLUNTEER SUMMIT GALA
Time: 6:00 pm - 10:00 pm
Date: Saturday, March 25, 2017
Location: TCU Place
The celebrations continue into the evening with the VOLUNTEER SUMMIT Gala at TCU Place, featuring a keynote address from Bruce MacDonald, your volunteer stories, a new volunteer award, and a challenge to the future of volunteerism!
SPECIAL U OF S STUDENT OPPORTUNITY
As part of the Volunteer Summit schedule, current U of S students can attend a keynote session for free! See the details below and sign up through the ticketing option.
Ilona Doughtery, leading expert on Millennials & Generation Z and Social Entrepreneur, presents keynote, "Inspiring Millennials and Gen Z - tools you need to stand up for what you believe in and realize your bold ideas".
Saturday, March 25, 2017
1:30 - 2:20 PM
HS Ewing #1150
For more details on what to expect, a detailed program schedule, and how to register to be part of the SUMMIT EXPO,
visit the Volunteer Summit website,
the Volunteer Summit Expo page,
or contact alumni.volunteer@usask.ca.
Space is limited! Please purchase your tickets by March 22.
*Ticket packages are non-refundable.
Thank you to our proud sponsors: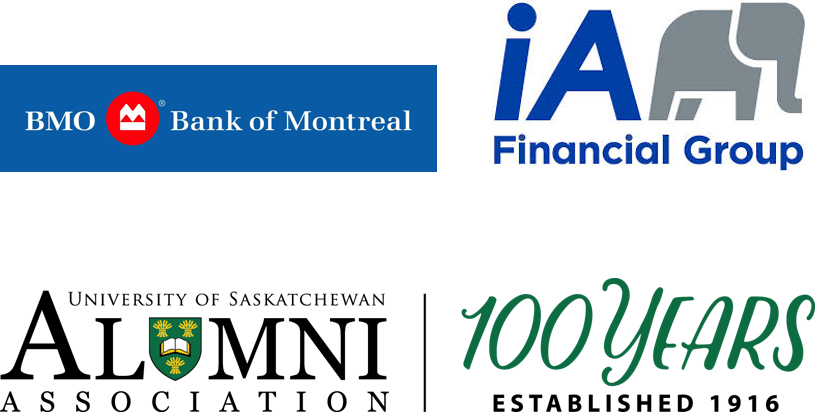 Date and Time
Location
University of Saskatchewan
Health Sciences building - EWing Atrium
Saskatoon, SK S7N
Canada