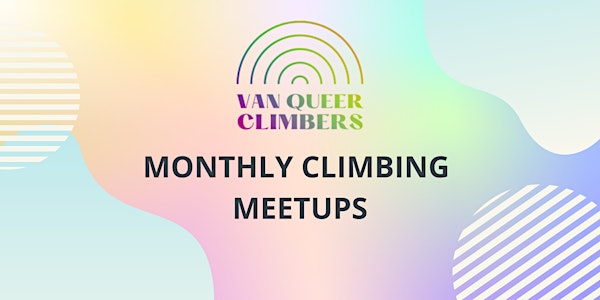 VQC Monthly Meetups
VQC will be hosting monthly meetups aimed at providing a space for LGBTQ+ folks to make friends, learn about climbing and build community.
About this event
REGISTER
Please register and get tickets at your chosen location for yourself and any folks you plan to attend the meetup with. We will be providing as accurate a headcount as possible to gyms so they know what numbers to expect, based on the ticket count.
That said, you may use your monthly membership or punch passes to attend the meetup. Please let the front desk know that you are attending the VQC Meetup, so that they can direct you to where the meetup is starting!
DISCOUNTED DROP-IN PRICING
Please let gym staff know upon arrival that you're using the VQC Monthly Meetup discount. This is only valid during the two hour meetup.
Project Climbing Cloverdale – $15 (includes gear rentals)
Climb Base5 North Van – $20 (includes gear rentals)
Climb Base5 Coquitlam – $20 (includes gear rentals)