Description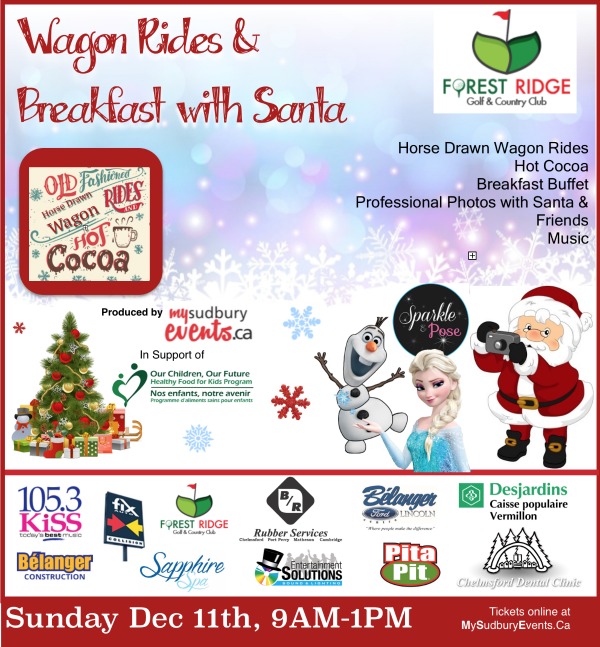 Enjoy a day of family fun at the Forest Ridge Golf & Country Club
Horse Drawn Wagon Rides, Hot Cocoa, Breakfast Buffet,
Professional Photos with Santa & Friends, Music, Colouring Activity
Your ticket price includes Breakfast Buffet. Adults $10.18, 13 and under $8.18, under 3 $3.50 (Taxes and ticket processing free extra)

Professional Phots with Santa & Friends, Wagon Rides & Hot Cocoa are by donation in support of Our Children Our Future.

To help prevent overcrowinding we have indicated two different start times for breakfast. Please arrive close to your ticket name type to help serve you better.
About The Charity
Our Children, Our Future is a not-for-profit charitable organization operating since 1995. The agency works in partnership with individuals, families, groups and organizations to develop and promote innovative and sustainable community resources that nurture healthy children, healthy families, and healthy communities.
Healthy Food for Kids is a fundraising Initiative that raises awareness and secures funds to provide proper nourishment to vulnerable children and their families in our community. We offer urgent support of fresh fruit & vegetables, infant formula, diapers, milk & eggs.
Help make a difference in our community by making a treasured contribution to the Healthy Food for Kids program.