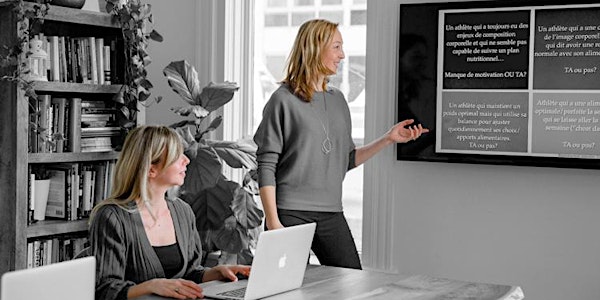 Waiting list - Eating disorders & Sport: Mentorship group for psychologists
Mentorship group for psychologists and psychotherapists on eating disorders & Sport
About this event
*Your registration on the waiting list allows you to reserve your place, but does not oblige you to register afterwards*
We organize supervision groups, an intimate and confidential space to share and exchange with other practitioners. Groups will consist of sharing cases, conceptualizing them,, discussing tools and learning new skills and how to adapt treatment to best serve the athlete population. Learn the guidelines for best practices in the field.
Groups consist of sharing cases, improving clinical skills and learning about topics such as:
1. Tailoring tools and strategies used in treatment to fit an athlete population.
2. Working effectively with the treatment team and integrated support team (IST).
3. Defining the limits around exercise and training.
Format: Each supervision group session is made up of 5 meetings, lasting 90 minutes each, which take place via videoconference. Groups are led by Jodie Richardson, PhD, Clinical psychologist, with a maximum of 5 participants.
Dates: Sessions will begin in January 2022. Exact dates will be specified in Fall 2021.
Language: English group with bilingual discussion format.
Continuing education credits: OPQ continuing education credits are available for Quebec practitioners. For practitioners from outside Quebec, a summary of your hours of participation can be provided for submission to your provincial Boards.