A discussion on climate change and the challenges faced by the people who call the Amazon, the Congo Basin and the Boreal forest home.
About this event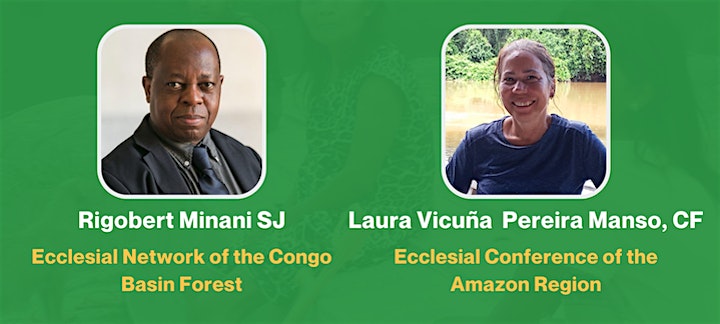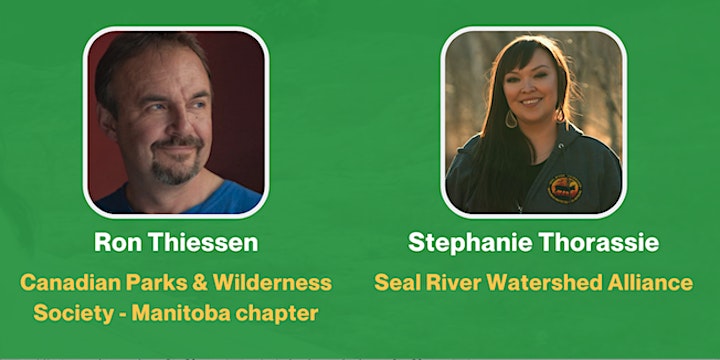 Rigobert Minani Bihuzo SJ is the regional coordinator of the Ecclesial Network of the Congo Basin Forest (REBAC) and the Social Apostolate coordinator for the Jesuit Central Africa Province (ACE, DR Congo and Angola).
Laura Vicuña Pereira Manso CF works in the Rondônia State in the Brazilian Amazon region and was invited by Pope Francis to attend the Synod for the Pan-Amazon Region in 2019. Laura is a descendant of the Indigenous Kariri people and accompanies Indigenous communities in resisting extractive industries efforts to confiscate Indigenous lands in the Amazon.
Ron Thiessen is the Executive Director of Canadian Parks and Wilderness Society (CPAWS) – Manitoba chapter. He played a significant role in supporting the Indigenous Nations on Pimachiowin Aki initiative, which resulted in large protected areas and eventually, a UNESCO World Heritage Site in the Boreal.
Stephanie Thorassie is the Executive Director of the Seal River Watershed Alliance (SRWA) and member of Sayisi Dene First Nation. The goal of the SRWA is to conserve the Seal River Watershed as an Indigenous Protected Area.