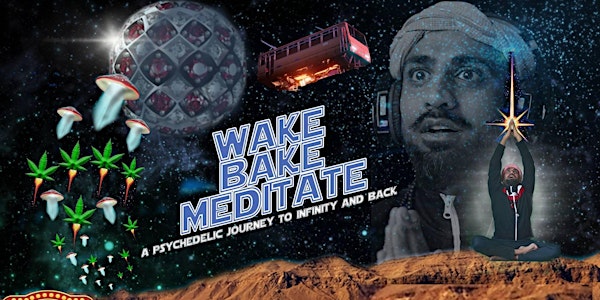 Wake Bake Meditate - Stoner Friendly Sunday Service
Infinite LK, $11.11 for a 3 Class Pass!
About this event
--- A psychadelic journey to infinity and back! -----
It's January, it's cold and it's dark. Are you lonely?
Don't worry, this is totally natural. It's happening to everyone even if they won't admit it on social media. To make things worse, we're coming out of a pandemic, into a supply shortage, hyper inflation, not to mention SOMETHING'S in Retrograde, AM I RIGHT?!?!?
FEAR NOT! The Unconditional Love of Rumi will guide us through these turbulent times.
Plan for the night:
- Stand Up Comedy Teachings
- Psychedelic journey to infinity and back
- Spiritual Discussion & Oracle Readings
Come laugh at the cosmic joke with this comedy show and loving kindness practice wrapped into one! NOTHING SO INNOVATIVE HAS EVER BEEN DONE! Sign up now and get in on the ground floor of this most incredible healing.
Performed by Canadian Screen Award Winner, Writer's Guild of Canada Award Winner and two time Emmy Nomination Applicant Amish Patel. Full time comedian, TV Writer and actor with certifications in Buddhism from Harvard and Meditation Accreditations from the acclaimed Udemy Ashram.
See you at practice,
Loving Kindness!
MasterShri BabaJi Amish
***This is the ONLY spiritual service in the community where weed and other sacred medicines are encouraged. You are responsible for your experience but honestly, they can help you go deeeeeeep into Loving Kindness.
**The ashram strives to serve all those in need of Loving Kindness regardless of financial situation. If you are struggling financially please go to the following website:
meetup.com/loveoracle