Un événement musical de collecte de fonds pour les Amis de la rivière Gatineau. Fundraiser musical event for Friends of the Gatineau River
About this event
Un événement musical de collecte de fonds au profit des Amis de la riviere Gatineau. Le groupe est Waked Up qui joues le FUNK and R&B
Fundraising musical event for Friends of the Gatineau River, band is Wakefield's own Waked Up! Lets groove to some funk and R&B
Date de pluie 19-09-21 - Rain Date 19-09-21
Les enfants de moins de 12 ans sont gratuits - Children under 12 are free
Passeport vaccinal sont obligatoire du aux nouveau règlements provinciales (vérifié à la porte) - Vaccine Passport Required due to new provincial regulations (checked at entry)
Il n'y aura aucun remboursement. Unfortuneately, we cannot provide refunds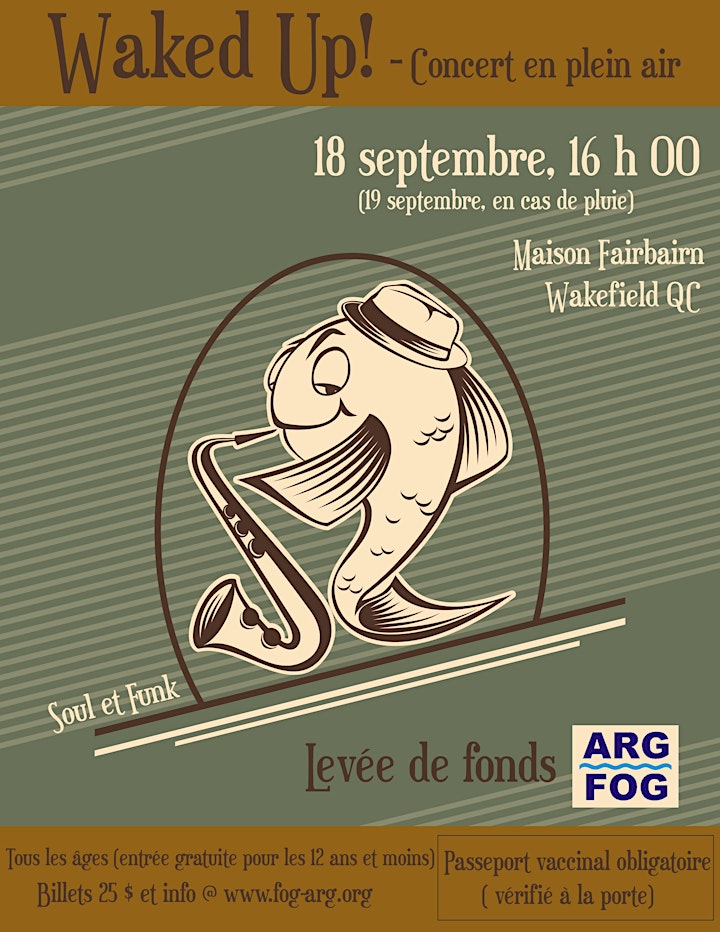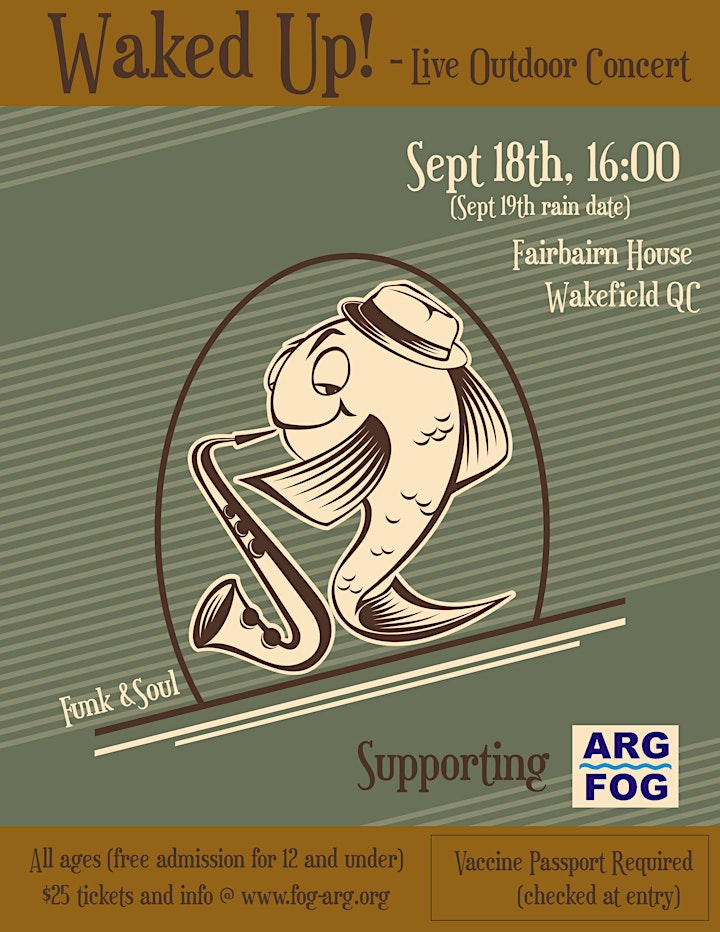 Organizer of Waked Up! for the Gatineau River
The Friends of the Gatineau River (FOG) is a nonprofit, volunteer-based organization working with community partners to conserve, protect and improve the environmental quality of the Gatineau River watershed for the benefit of current and future generations.
FOG conducts water quality tests of the Gatineau River as a public service with support from the municipalities of La Pêche, Cantley and Chelsea and clubs and associations that use the river for recreational purposes.
Our mission:     Inspire the community to work together to protect and improve  the Gatineau River for future generations by monitoring, advocating, educating and celebrating.
FOG's operations are funded by donations and fundraising activities organized by volunteers: http://fog-arg.org/donations
Thank you for your support!