Event Information
Location
Bechtel Park
185 Bridge Street West
Waterloo, ON N2K 1K9
Canada
Walk in Bechtel Park Forest -- Free
About this event
This trail has some hilly sections. It has wide and well trodden paths. Wear sturdy footwear and dress for the weather. Sandles are not recommended. Bring some water if you think you will need it especially in the hot weather. The walk takes about an hour depending on the speed of the group.
Be aware that there may be occasional times that this will be cancelled due things such as as weather storms or a lot of precipitation or dangerous ice conditions. Also there may be very occasional times when I am not able to come for things such as a medical appointment that can't be changed or family sitution. This type of cancellation would be rare. Always check your email before you head out in case it is cancelled.
You are responsible for your own safety and well being during the walks. The trail is well used and well maintained by the city.
Meet by turning off Bridge Street and follow the road straight to a huge gravel parking lot. You encounter one stop sign which you just go straight through, no turning. Do not go into the cemetary. Drive to the very end of the parking lot and we will meet there at the beginning of the trail. The photo shows the meeting spot.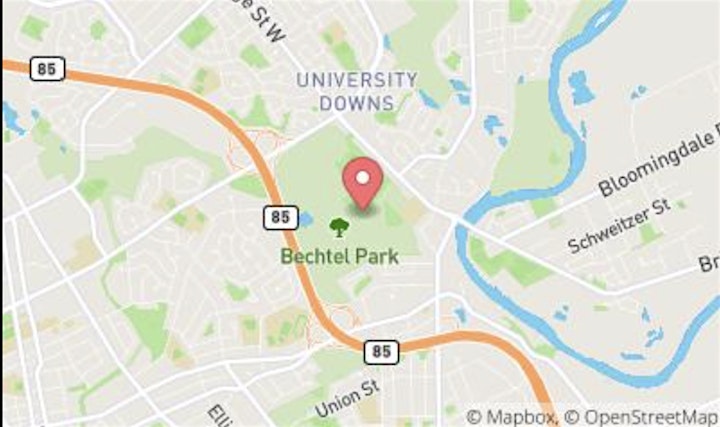 Location
Bechtel Park
185 Bridge Street West
Waterloo, ON N2K 1K9
Canada