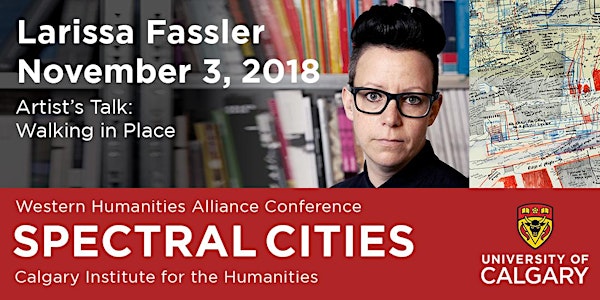 Walking in Place, an artist's talk by Larissa Fassler
When and where
Location
New Central Library 800 3rd St SE Calgary, AB T2G 2E7 Canada
Description
Larissa Fassler's artistic practice reflects her interest in the architecture of cities and the way in which places affect people — psychologically and physically. She is an alumna of Goldsmiths College, University of London (MFA) and Concordia University, Montreal (BFA).
Fassler's work currently stems from her observations of dominant locations within a city: Columbus Circle (New York), Moritzplatz (Berlin), Gare du Nord (Paris), Taksim Square (Istanbul). In the words of critic Diana Sherlock, Fassler "uses conflicting perspectives and scales to unsettle the artist's and viewer's positions, and to flip subject-object relations. An artist-ethnographer of the everyday, Fassler most often observes the site from the point of view of her subject" (Canadian Art Spring 2016).
Fassler will speak to her feeling that there exists a knowledge to be found through 'deep' looking, and assumptions and preconceptions about a place and its inhabitants can be corrected through personal observation. Her exhibition CIVIC. CENTRE was held at Esker Foundation, Calgary in 2016. Reproductions of some of Fassler's large-scale explorations of Calgary's public spaces will be on display during the conference.
Larissa Fassler presenting this free keynote lecture as part of the Western Humanities Alliance 2018 Conference on Spectral Cities. Find out more at spectralcities.eventbrite.ca. Hosted by the Calgary Institute for the Humanities.