Description
Come on out for a tour of two units at the Royal University Hospital, and hear about their challenges and successes on their Lean Journey!
Everyone always hears negative news about the implementation of Lean with SRH, but there are many people who would say different. Continuous improvement within the system is alive and well, and doesn't get the positive attention it deserves, so we're helping to change that!

Maternal Journey to Single Room Maternity Care (SRMC)
Tour facilitator: Vince Salamon, Quality Improvement Specialist

Patient First Management System – Leadership and Lean go Hand in Hand
Tour facilitator: Kerri Cryderman, Director, Quality Improvement

We recognize that the hospital has many hallways, twists and turns, so we ask everyone to meet at the "Old Hospital Entrance", which you can see on the map included below.
Note we can wait only a few minutes before departing from the entrance to go to our tour start point, so please try to arrive a bit before noon to ensure time for locating parking and getting to the entrance.
Note also that the tour is scheduled for 1.5 hours (but you can leave early if you need to...)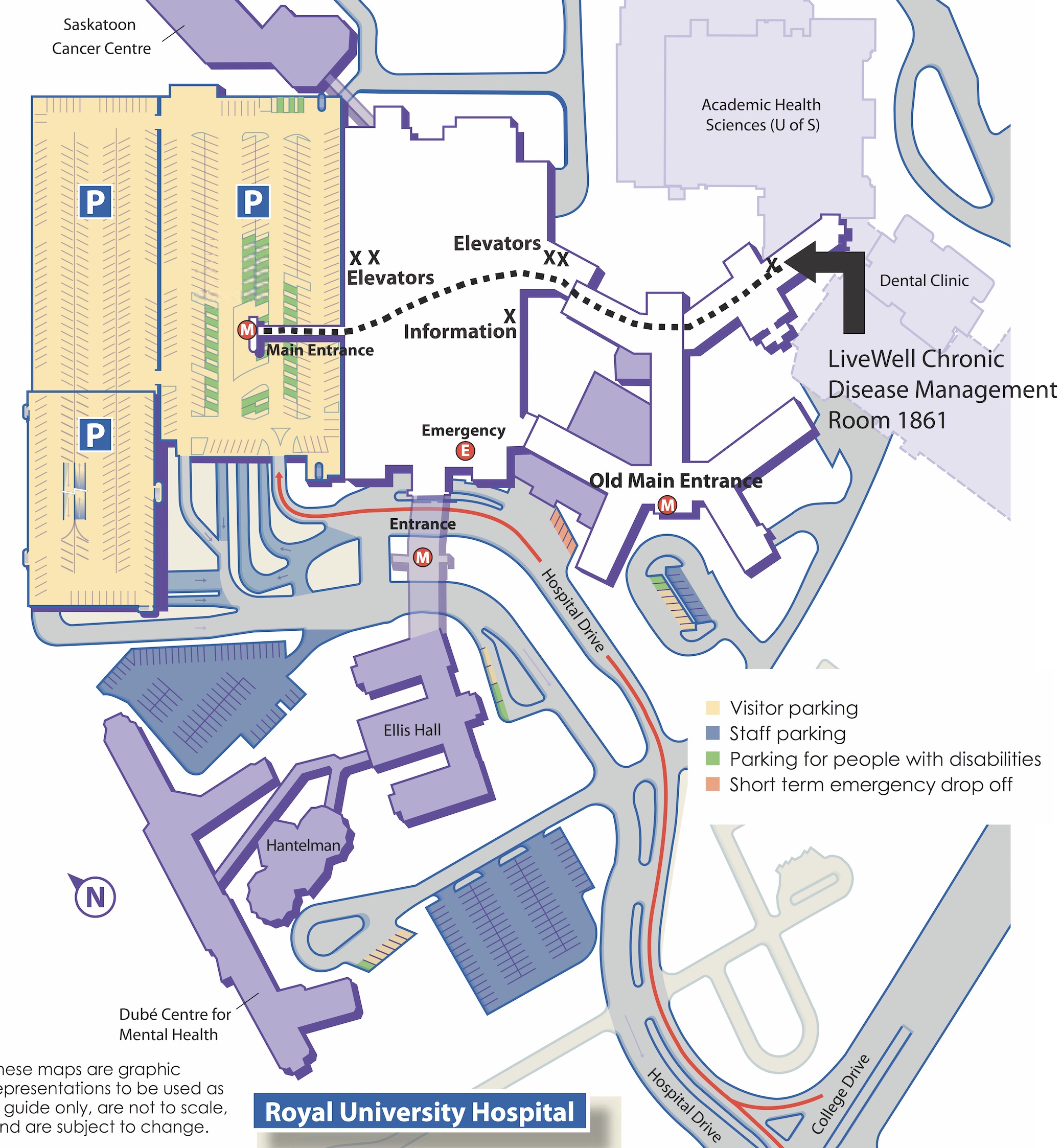 We're very excited about this opportunity to see some positive forward momentum within the Health Region - making change is not easy, and they are showing us that with some dedicated time and effort, it can be done!