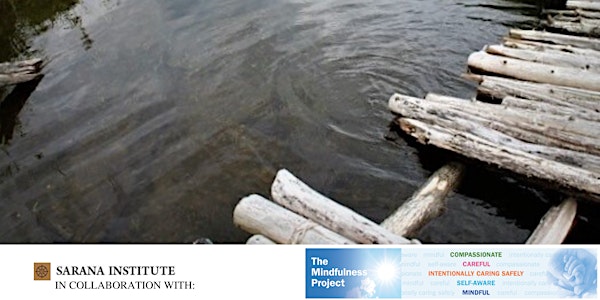 Walking Towards Suffering with Integrity featuring Cynda Rushton, PhD, RN, FAAN
When and where
Location
SickKids Hospital Peter Gilgan Centre for Research and Learning 686 Bay Street Toronto, ON M5G 0A4 Canada
Refund Policy
Refunds up to 7 days before event
Description
Walking Towards Suffering with Integrity:
Cultivating Moral Resilience in a Culture of Ethical Practice
Facilitator: Cynda Rushton, PhD, RN, FAAN
This program is a collaboration with the Spiritual and Religious Care Department, The Mindfulness Project, and the Bioethics Department at SickKids Hospital

Schedule:
Registration and Refreshments: 9:30 am
Morning Session: 10 am - 12:30 noon
Lunch: 12:30 - 1:45 pm
Afternoon Session: 1:45 - 4 pm
(Schedule Subject to Change)

Fee:
$185 General Admission
$135 SickKids Employee
Fee Includes Handouts and Light Snacks

Location Details:
SickKids Hospital
Peter Gilgan Learning and Research Centre: The Gallery (2nd Floor)
686 Bay St.

The prevalence of moral distress and its relationship to burnout create urgency in finding ways to address it. Commonplace in clinical practice, moral distress is the anguished experienced in response to a situation that compromises our integrity. The prolonged consequences can result in erosion of our physical, emotional, psychological and spiritual well-being. The solutions we discover will require alignment of both individual and system focused strategies aimed at fostering moral resilience and a culture of ethical practice.
This experiential workshop will explore the contours of moral distress in clinical practice, by examining the emerging concept of moral resilience, and by applying a methodology for creating meaningful systemic results. Using individual skills in mindful awareness, participants will explore their moral suffering and learn ways to foster their moral resilience by cultivating new neuropathways, restoring integrity, and fostering ethical competence and self-stewardship. With this foundation we will focus on applying a conscious full spectrum model in creating a culture of ethical practice and in designing system approaches to address the root causes of moral distress in clinical practice.