Description
*PLEASE NOTE THAT THE JANUARY 21st DATE HAS BEEN CANCELLED*
This Hands-On Course Teaches First Aid Skills for Both Cats and Dogs!
Some of the skills and knowledge covered include CPR, choking skills, splinting, bandaging, how to deal with poisoning, heatstroke, preventative medicine, and more!
Certificate provided upon successful completion of the course. Participants must attend the full day to receive a certificate.
Dogs are welcome to attend as long as they are up to date on their vaccinations and are friendly with people and dogs. Proof of vaccinations must be brought with you on day of course.
The course runs from 9 AM to 7 PM and includes a short morning break, a longer lunch break, and a short afternoon break.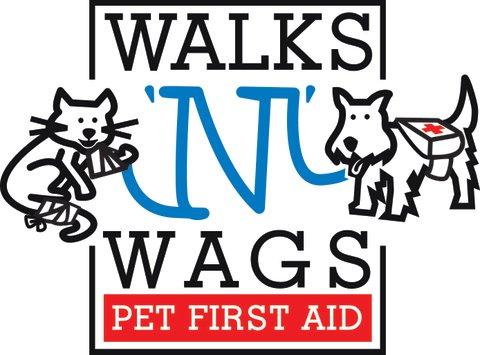 Fees:

General: $150.00 +GST
Staff/Volunteer: $135 +GST
Learn about your Walks 'N' Wags Instructor below!
Leah grew up on an acreage with cats, dogs, and horses as pets. As an adult, she added hamsters and ferrets to her family of pets. For over 12 years, Leah has worked with both domesticated animals and wildlife in many different roles. She has worked at boarding facilities, a humane society, vet clinics, and a wildlife hospital. Leah has worked hands-on with injured and orphaned wild animals, taking part in rescues, rehabilitation, and releases. For several years, she was an education program presenter, teaching kids and adults how wildlife become injured and how to protect them from injury.
Leah is very passionate about teaching others and is a CPDT-KA, teaching various dog classes. She has been a Walks 'N' Wags Pet First Aid instructor since 2013 and offers courses in Camrose, Edmonton, and Tofield.
She is currently the proud guardian of one dog, a boxer mix named Maya.