War, on Drugs.

Thursday, 6 July 2017 from 6:00 PM to 8:00 PM (EDT)
Event Details
Drugs predate war, but the use of drugs in war has a long and well established pedigree. Millenia before there was the farcical notion of a "War on Drugs", there was the reality of frontline soldiers engaged in warfare while high on drugs. From viking berserkers on mushrooms, to Peyote in the Great Ghost Dance, through Brown-Brown and the horrors of African failed state conflicts, into modern PTSD treatments with psychedelics - Join Professional Anti-money Laundering expert and armchair Historian, James MacKenzie, as we take a trip across the vast sweeps of human history, to catalog, compare and simply revel in the strangeness of humankind's long and sordid career; at War, on Drugs!
Ticket prices:
$10 - General Admission

$5 - for Students
This event is hosted by the Canadian Students for Sensible Drug Policies - CSSDP to raise funds for the organization's continued efforts.


For further inquiries about the event or volunteering opportunities please email toronto@cssdp.org.
You can also visit our fb event page to keep yourself up to date with any changes that may occur.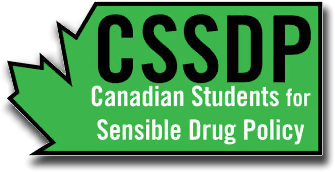 *-*-*- DISCLAIMER -*-*-*

The CSSDP UofT Chapter takes a harm reduction approach to promote accurate information, education, and safety. We do not encourage or condone the purchase, sale, transfer, or use of any illegal substances; nor partaking in any unlawful activities related to illegal substances. Please do not bring, buy, sell, transfer, or arrive on any illegal substances, or swap information on how to acquire them at any of our events.
When & Where

Bahen Centre Room:1240
40 St George Street
Toronto, ON
Canada

Thursday, 6 July 2017 from 6:00 PM to 8:00 PM (EDT)
Add to my calendar