Description
The health and productivity of dairy cows is stronly influenced by the environments we place them in. Barn hygiene is a primary factor affecting the prevalence of mastitis, infectious hoof lesions, Johne's disease and many other health issues. Flooring, stall, feeder and alley design all affect the cow's susceptibility to injury, including non-infectious hoof lesions.
This seminar/workshop is designed to provide information about how dairy housing and facilities play a critical role in maintaing stress-free, healthy, high producing dairy cows. Special emphasis will be placed on the design of facilities incorporating automated milking systems and on how to reduce risks for lameness in these facilities.
Speakers will be among the most knowledgeable in the area of facility design, low-stress animal handling and dairy cow lameness:
Jack Rodenburg, through his company DairyLogix, consults on barn design projects for dairy farmers throughout Canada and in the USA. DairyLogix designs have also been built in Holland, Belgium, Sweden, Denmark, Finland and Estonia with the support of partners working in these countries. Although Jack creates designs for all types of barns, his speciality is robotic milking barns that maximize cow comfort and labour efficiency. Jack is also a certified CowSignals trainer. He regularly conducts workshops on observing and analysing cow behaviour to assess herd management and housing.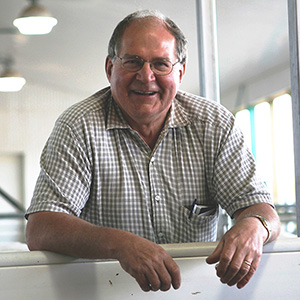 Dan Weary is the NSERC Industrial Research Chair in Animal Welfare and Professor in the Animal Welfare Program at the University of BC. Dan is recognized world-wide as an expert on evaluating how cows respond to the environments we place them in. His early work at UBC focused on how to reduce cow injuries through better facility design. More recently, Dan's research has shifted from mitigating harm to studying how we can promote positive experiences for dairy animals.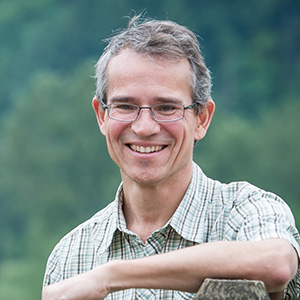 Laura Solano is a Veterinarian with a PhD in Veterinary Epidemiology, currently working as an Extension Dairy Cattle Specialist with Farm Animal Care Associates. Her family in Costa Rica, her home country, operates 2 dairy farms. In 2016, Laura completed her PhD degree at the University of Calgary evaluating cow comfort and lameness across Canadian free stall farms. Since completing her PhD, Laura has beome a Certified CowSignals® Master Trainer and a Dairyland Initiative Consultant on Adult Cow Facility Design and Remodeling. She has conducted numerous workshops and in-depth lameness risk assessments on Alberta dairies. Her hands-on experience examining management practices and facility design has provided her with valuable insights into lameness risk factors and mitigation.