Description
Warp, Weft and Resin
With Robert K. E. Mitchell (MDes. Assistant Professor, Material Design, OCAD University) and TOAF Artists: Dan Driscoll, Tania Love, and Alicia Niles
"Such is the strength of art, rough things to shape."
- James Howell

In this conversation, we'll explore a deeper understanding of the world of material art through the lens of the artist. How does their chosen medium connect with their work, and what is the significance of their medium in their message? You'll be in expert hands as we chat with TOAF artists and gain insights on the craft behind textile art and sculpture. Join us in the Partial Lounge in Zone A at Toronto Outdoor Art Fair July 7th at 5pm!
About the Speakers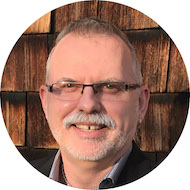 Robert K. E. Mitchell has created wearable art and design installations for more than two decades. He is a professor at OCAD University teaching Jewellery in the Material Art & Design Department, has a Master of Strategic Foresight and Innovation and was the recipient of OCAD University's Price Award for Excellence in Teaching in 2008. He has won numerous awards and grants from arts and fine craft organizations, his work is included in private and gallery collections, and he has exhibited in both solo and group exhibitions locally, nationally and internationally. His Coast-to-Coast Bracelet was chosen to represent Canada in the Unity and Diversity Exhibition at the 2009 Cheongju International Craft Biennale in South Korea. Robert has also coordinated and juried numerous exhibitions, most recently as curator for "Crafting the Future," a national student exhibition organized as part of the Canadian Craft Biennial Symposium in 2017: "Can Craft? Craft Can!"; Come Eat With Us, an exhibition of craft held in conjunction with Craft Ontario's, "Crafting Sustainability Conference" in 2015 and "Opine," a national student exhibition held in conjunction with the 2013 Society of North American Goldsmiths conference, "Meta Mosaic." Robert's diverse interests also include the intersection of design and biomimicry, applying these principles to global water issues, involving conservation and reclamation, as evidenced by his design for a patented passive irrigation system.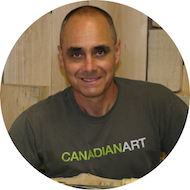 Dan Driscoll had been experimenting with art and various mediums and techniques for many years when in 1991 he had a chance encounter with a woodcarver. He was immediately captivated by the endless possibilities of wood as a medium for sculpture. For the past 26 years his art has been created exclusively from this material.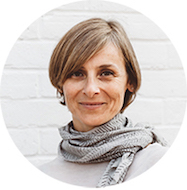 Tania Love is a Toronto based artist who takes the cues for her work from the natural environment. Using sustainable and innovative materials, she emphasizes tactile, hand crafted processes. Her textile work combines her training in fine arts and drawing skills with natural dyes to create a nuanced, hand printed collection. Recipient of numerous grants, international residencies and exhibitions, her work has been seen from local surrounds to Europe, USA, and Asia.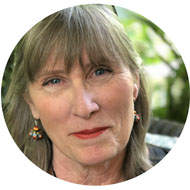 Alicia Niles was born in Venezuela but calls Hamilton, Ontario her home. Alicia pursued her education and training at John Abbott College, Mount Allison University, the Ontario College of Art and Design, George Brown College and glass classes at Sheridan College. In 2013 Alicia opened Barton Street Studio, a studio and gallery space in Hamilton, Ontario. Alicia divides her time between her studio work and doing shows all across Canada and the United States.