About this Event
Trailer: https://www.youtube.com/watch?v=zK_yprAbmOg&t=7s
Join the cast and crew for the premiere of this Documentary
W'AT ABOWT US is a factual documentary told from a diverse point of view. 8 Women share their stories of vulnerability and shame which take place in diverse locations: from the home to the workplace; from the church to community settings. The women also come from diverse cultural backgrounds, showing that this systematic harassment knows no barriers.
Director:Beverly VergelStarring:Cindy, Laura, Anita, Kulbinder, LeeAnn Rachelle Palmonia and Melissa
Executive Producer: Andrew Terry Pasieka
Creator & Producer: Shelley Jarrett
Associate Producer: Nakeisha Geddes
Runtime: 1 hr 45 minutes
$45.00 VIP TICKETS: Package includes reserved seating, Meet and Greet with the cast , Magazine, Red Carpet and after Party
$30.00 Regular admission.Magazine
Please drink responsibly: Cash bar
There are no REFUNDS on ticket sales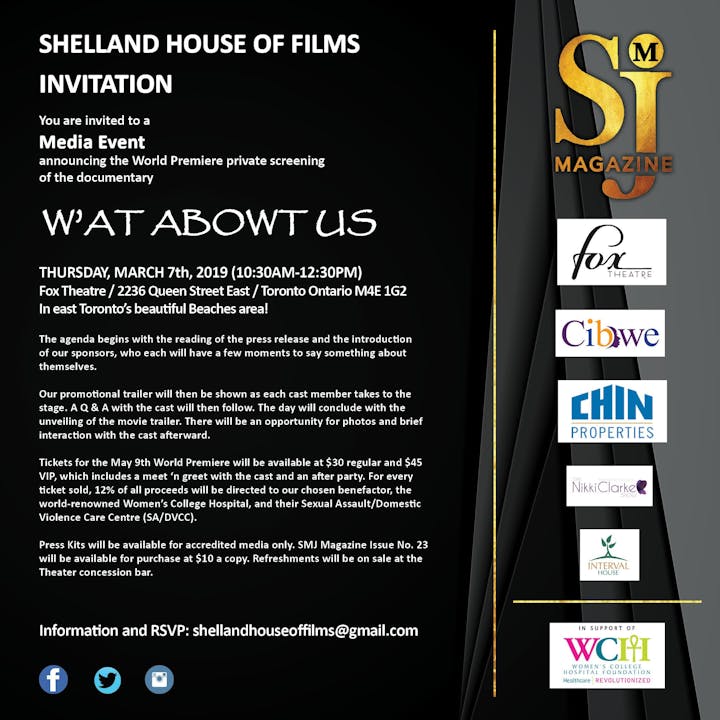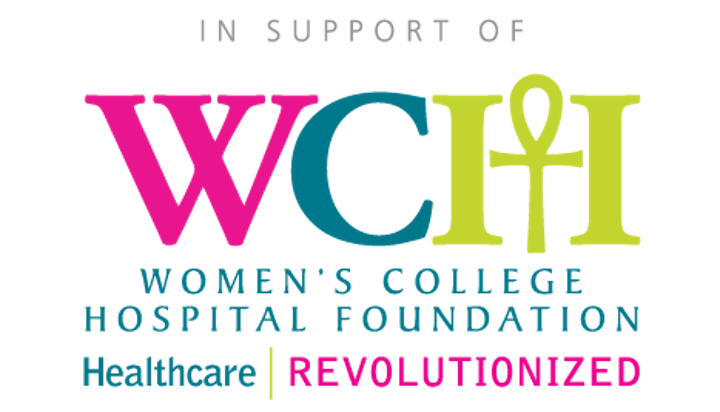 We are happy to report that for every ticket sold from this documentary, 12% of all proceeds will be directed to our chosen benefactor, the world renowned Women's College Hospital and their sexual assault/domestic and violence care center. (SA/DVCC) We believe social responsibility is the first step towards making societal change.