Join us for an online, interactive viewing of 2016 Queer North Film Festival's Best Canadian Film, "Fire Song" for 2SGBTQ+ guys and friends
About this event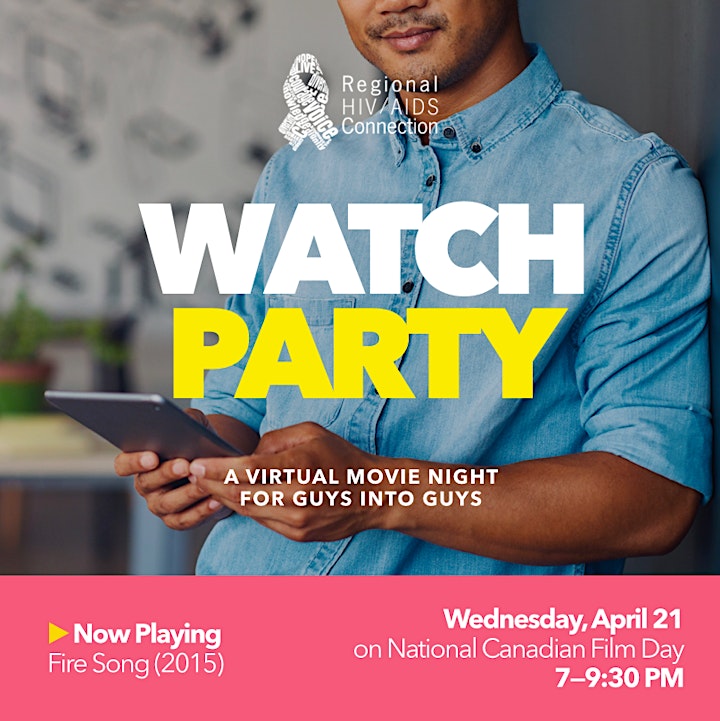 Getting tired of watching movies alone in lockdown? Looking to meet other guys into guys?
Please join us on National Canadian Film Day (April 21st) for our free and interactive online screening of "Fire Song". The 2015 drama (runtime: 96 minutes) was written and directed by queer Cree and Métis filmmaker Adam Garnet Jones, follows the story of Shane, a queer Anishinaabe teenager living in Northern Ontario, who is balancing his own desires to leave to school in Toronto and supporting his family after a tragic loss.
Please note: the film explores topics such as colonialism, racism, poverty, alcohol and drug use, sex work, sexual and physical violence, homophobia and suicide.
Anyone who may have concerns about their ability to watch a film covering such topics, but wishes to attend, is encouraged to reach out to Greg Owens, Men's Sexual Health Outreach Coordinator, at gowens@hivaidsconnection.ca, to discuss supports available and alternative arrangements for participation.
RSVP is required, so register for your ticket here or by reaching out to Greg today at gowens@hivaidsconnection.ca or 226-376-5544!