This water garden is so low maintenance and so beautiful! Perfect for patios, balconies and on the deck.
About this event
This water garden is so low maintenance and so beautiful! 
You will need to put your water container garden where it will get at least 3-6 hours of sunlight a day, and enjoy. Occasionally, you will want to clean out the pot, scrub, and refresh the water.
Includes plastic patio bowl with 8" floating plant island (3 plants) and 2 floating plants
**please note that the specimens of water plants and floaters will vary.**
**supply package will be ready for pick up June 11 & 12 during business hours. Packages can be shipped for an additional expense.
**Virtual tutorial link will be sent via email prior to the event
**You will need access to water, .
SPECIAL OFFER:: Enjoy 20% off purchases* when picking up your supply kit.
*special offer does not include: gift certificates, mystery boxes, consignment items, previously discounted items, or workshop tickets
Cancellations::  NO CREDITS, NO REFUNDS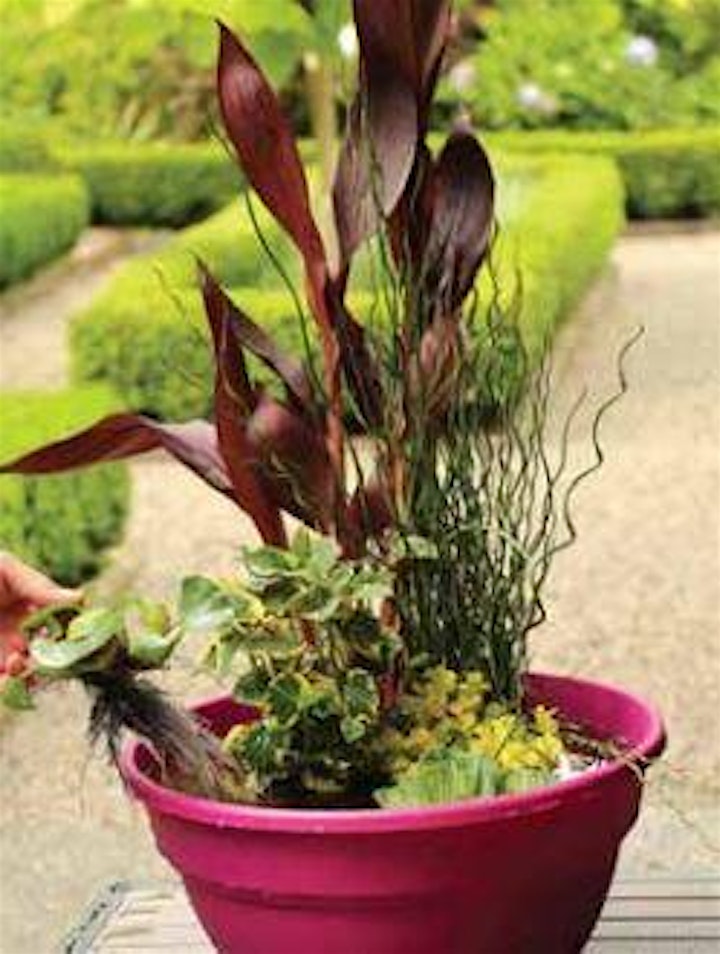 Organizer of Water Garden Planter Workshop - SOLD OUT
Lumsden Florist etc. is a quaint little shop located in scenic downtown Lumsden.  We are family run, until recently you might have seen our small children inside making a glorious mess of things.  
We have proudly been in business since 2009. We started from scratch with a wing and a prayer, and now offer workshops, and many gift options. We specialise in unique, quality bouquets, designs and service with a smile, so get in touch for more information or to place an order.