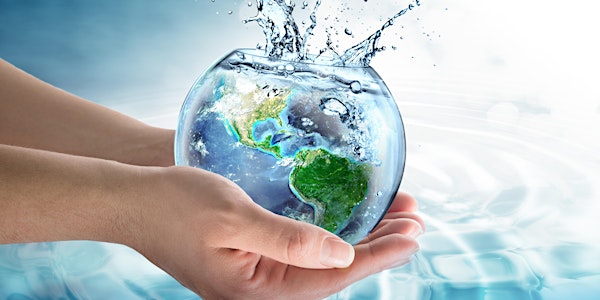 Water & The Sacred: The Flow from Commodity to Gift by Stephen Scharper
Description
The Pacific Water Research Centre in the Faculty of Environment at SFU is pleased to invite you to a free public presentation and discussion by Dr. Stephen Scharper, School of the Environment, University of Toronto.

Abstract:
In recent years, the privatization of water, including its bottling and marketing as a commodity, has been heralded as an effective measure to help ensure clean drinking water in future. Such commodification, however, has been opposed by ethicists, religious leaders and First Nation communities who claim water is both a human right and a sacred gift. With over 780 million persons today lacking access to drinking water, and increased threats to clean water owing to climate change and environmental degradation, the contemporary water debate is indeed a matter of life and death for much of the world.

Key, but sometimes overlooked, elements of this debate are the
underlying assumptions and worldviews, which infuse this conversation. From Hindu scientists who advocate the protection of the Ganges for both its ecological value and divine nature, to Pope Francis, who has declared access to clean water an "unalienable right," this presentation will explore various tributaries of this debate, and tap into the sundry underlying worldviews and assumptions from which it springs. The blending of human rights concerns with religious and cultural worldviews embracing the sacredness and spiritual power of water, Dr. Scharper suggests, may well represent one of the most important movements of our time.
Bio:
Stephen Bede Scharper is associate professor at the School of the Environment and the Department for the Study of Religion at the University of Toronto. Dr. Scharper's research and teaching are in the areas of environmental ethics, worldviews and ecology, liberation theology as well as nature and the city. His most recent book, For Earth's Sake: Toward a Compassionate Ecology, explores the notion of how we are being called to develop an affective relationship with the natural world in light of contemporary ecological challenges.
Embodying the values of "public scholarship" and commitment to engaging with environmental issues, Dr. Scharper currently serves as a columnist for The Toronto Star and has been a commentator or given interviews on numerous television and radio programs.
Providing a unique blend of the scholarly and the accessible in both his teaching and public speaking, Dr. Scharper has addressed and inspired a wide range of audiences and remains a much sought-after lecturer.
Organizer of Water & The Sacred: The Flow from Commodity to Gift by Stephen Scharper
The PWRC in the Faculty of Environment at SFU is well-positioned to address complex water issues through cross-disciplinary, community-engaged research to support resilient water systems.  The Centre's vision is to promote research that addresses community concerns around a range of water issues from local and regional to global scales.  The Centre links science and social science with local knowledge to inform policy and change. It fosters community partnerships that build a common understanding of water values as they inform water resource management and security, while also providing a foundation to develop innovative water solutions.
For more information, visit: http://www.sfu.ca/pwrc.html