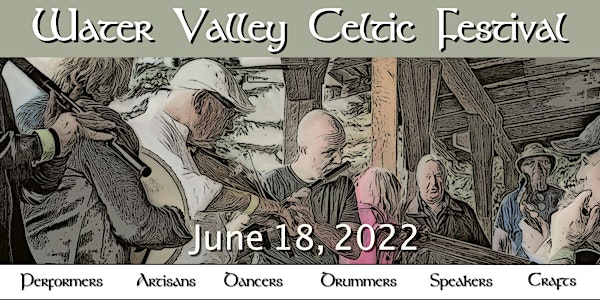 Water Valley Celtic Festival
Location
Water Valley
Main Street
Water Valley, AB T0M 2E0
The annual Water Valley Celtic Festival is a one day lively and unique experience that features talent ranging from amateur to professional
About this event
Rain or Shine - We've Got 'Events in Tents"
This festival is patterned after the festival held at Feakle, Co. Clare, Ireland, which was the inspiration for the festival's founder Dave Settles.
The festival is designed to promote traditional Celtic material and local talent. The Calgary area has many fine festivals that promote imported talent and contemporary music. This festival is not designed to compete with other events but rather to add another dimension to the Celtic entertainment choices . . . . including comfort!! This event is all inside or weather protected by tents.​​
You will find performances in over 10 different venues including the historic church, schoolhouse and on an old-time general store porch, all in the picturesque community of Water Valley.
Get Your Pre Sale Tickets Now and Save!
Pre Sale Prices - Adults $25 - Children $12.50
At the Door Prices - Adults $30 - Children $15