Description
Need a pop of colour on your couch or want to design a pillow you just can't find anywhere else? We're painting cushion covers with an eye-catching watercolour effect. Join us in creating stunning watercolour pillowcases while enjoying everything Brewsters on 11 Ave has to offer!
Ticket price includes:
- 2 hours of facilitation
- a creative exercise to break the ice
- all supplies (one 20" by 20" cushion cover, one 20" by 20" cushion insert, a variety of paints, paint brushes and tools to complete the project)
The more, the MERRIER - Book in a group (4 or more) and save 10%!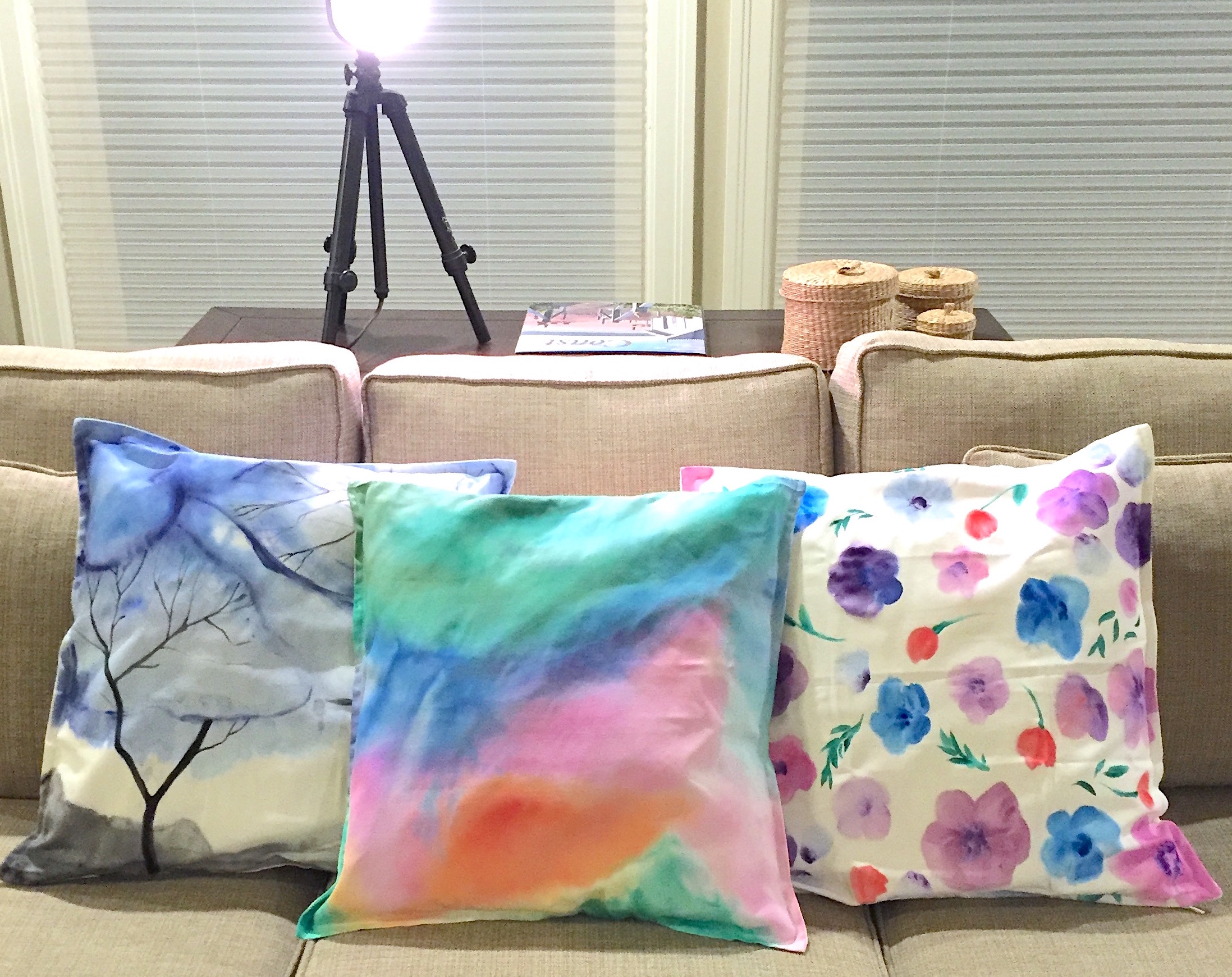 We should probably also mention...
We love making our events a collective night to remember, feel good and FUN! We start every event with a creative exercise and sprinkle some awesome giveaways throughout the night to keep you on your toes. But not only can you have a great time at our workshop, we now offer our attendees the chance to brighten the lives of other women in our province -
Did you know Alberta has one of the highest rates of domestic violence in our country? We came across an amazing local non-profit called Sagesse that is working to provide a "blueprint for change" while offering resources for victims here at home. Sagesse is all about female empowerment, healing, learning and growing. They emphasize "leaning in to vulnerability" to work toward breaking the cycle of domestic violence and we couldn't think of an organization more aligned with our values. A portion of every ticket sold to will be donated to Sagesse to help support women of domestic violence here in Alberta.
---
Hands-On is all about helping you make time to put down your phone and pick up a new skill & conversation while exploring your creativity. Make new friends in the YYC community or find time for connection with your current friends and family members. We do welcome older youth, so if you would like to make this a creative date night with your son or daughter, shoot us an email at info@handsonyyc.com.