Description
One day only!
Art$Pay presents WATERLOO MOVES Photography Show & Sale

A special presentation! Selected photographers are matched with local accompanists for an amazing performance of projected image and sound.
What's special?
A 2018 audience member described this experience as …" one of the best and most powerful events I have been to in years!"
Photography applicants are requested to indicate the solo accompanist who would be the best match for the content of their photography submission – is it a drummer, an actor, a violinist, folk singer, spoken word poet, or a DJ? ArtSPay engages a local accompanist to use their own medium to 'react' to the body of photographic artwork.
Meeting for the first time at CIGI, the work of both artists culminate in a joint public 'performance' on the CIGI stage involving the projection of the images on the big screen while the accompanist performs on stage - AND! - a special presentation of selected photographs submitted by local secondary and post-secondary students on this theme.
What kind of photographic images are in Waterloo Moves?
This theme revolves around the City of Waterloo, and has to do with motion and movement. Photographic submissions may involve over-exposure, multiple exposures, motion blur, panning and other contemporary photography techniques and also traditional photographic interpretations of the movement theme as it applies to change, passage of time, to transit, dance, arts and culture, nature, crowds on street and more.
Juried ArtsPay Photographers
The Jurors and selected Photographers will be announced
This exhibition is in partnership with CIGI, Uptown Waterloo Business Improvement Area, and Waterloo Public Library.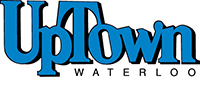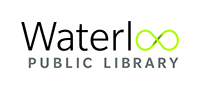 This exhibition is sponsored by the City of Waterloo

---
On Saturday March 2nd there are two performances


Doors open at 1:00 pm
Performance 1:30 to 3:30 pm
Reception until 4:30 pm
- and -
Doors open 6:30 pm
Evening Performance 7:00 to 9:00 pm
Reception until 10:30 pm


PARKING & ENTRY
CIGI is accessible.
Free parking in CIGI lot, access from Caroline.
Waterloo Moves Event entry only at posted times at CIGI Main Entry, 67 Erb St. W., Waterloo


TICKETS
$15 Non - Member General Admission
$12 for Art$Pay Supporting Members
Children 12 and under free - after purchasing your tickets, please RSVP to info@artspay.org the number of children you would like to reserve seats for.
Cash only at the door or advance ticket purchase by credit through Eventbrite.
Print tickets or show electronic proof of purchase for admission
No refunds


---
FAQ
1. Can I buy my tickets at the door? Yes , cash only if there remaining seats are available.
2. What happens during the two hour performance exhibition and is it suitable for young children? Young audience has been considered in the selection of the content. There will be a 10 minute intermission during the otherwise seated two hour performance exhibition. The photographic images will be projected on a large screen with live accompanists on stage. Each individual performance lasting about 5- 7 minutes.
3. If tickets are sold out, is there a wait list? Yes, email info@artspay.org with your requested date and time, number of tickets needed and contact info. Art$pay will contact you if these become available.
4. Where do I park? Parking is free in the CIGI lot off Caroline St. Gates are raised for these special events.

5. Are prints of the photographic for sale? Yes at the receptions following both performance exhibitions on March 2nd. Each artist handles their own sales transactions and art delivery arrangements.
6. How do I reserve spots for children under 12?
After purchasing your tickets, please RSVP to info@artspay.org the number of children you would like to reserve seats for.