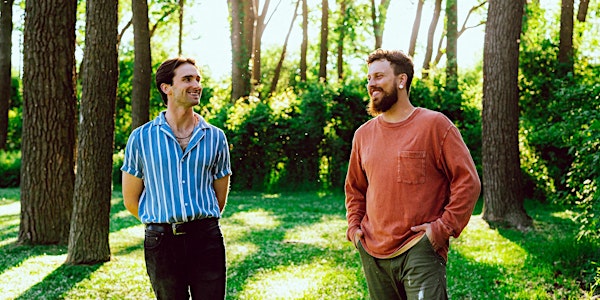 Wayley + John Muirhead
Wayley + John Muirhead — Live at Mills Hardware!
When and where
Location
Mills Hardware 95 King Street East Hamilton, ON L8N1A9 Canada
About this event
Wayley is here to leave you in better shape than he found you through an anthemic and unforgettable blend of full-voice, stomp-and-shout sing-alongs. The music is influenced by the people and places that shaped him – winter surfing on the Great Lakes, the Australian Coast and an unlikely mentorship at a vintage guitar shop, a creative stint in Montreal, writing sessions on Music Row, private gigs in the Hollywood Hills… All of these formative experiences would inform the sounds that put Wayley firmly in the company of giants like The Lumineers, Mumford and Sons, and other leading lights of the indie-folk movement.
Instagram | Facebook | Twitter | TikTok | Spotify | Apple Music
•
John Muirhead is a Canadiana troubadour, a campfire storyteller, and a big-hearted folk-rocker. From fingerpicked folk confessionals to upbeat singalongs, John's award-winning songs have touched audiences across Canada and beyond.theatres, moving trains, and folk festival stages across Canada, sharing stages with the likes of Joel Plaskett, Arkells, and Craig Cardiff. With influences including Frank Turner, Neil Young , Bright Eyes, and The Weakerthans, and working with songwriting mentors John K. Samson and Terra Lightfoot, John is creating meaningful roots-inspired music. John released his debut full-length album Traveller in November 2021, a project reflecting on themes of change, tragedy, love, and heartbreak, inspired by his many travels across Canada as an independent artist.
Instagram | Facebook | Twitter | TikTok | Spotify | Apple Music