Description
This event is a testing of event brite only. TESTING TESTING TESTING.
Dimensions of Insight:
Why do we practice the dharma? In this silent vipassana retreat there is the invitation to directly experience some of the deep insights into impermanence, suffering and selflessness in ways that lead to liberation. We will begin by cultivating stability, well-being and confidence. There will be periods of sitting and walking meditation, instruction, dharma talks and practice discussion.

Adrianne Ross, a retired family physician, has been involved in meditation and healing since 1976. She has been practicing Buddhist meditation since 1984 and been teaching insight meditation since 1998. She teaches in Canada and the US and is involved in teaching and mentoring students in the Dedicated Practitioner and Advanced Practitioner Programs through Spirit Rock Meditation Center in California.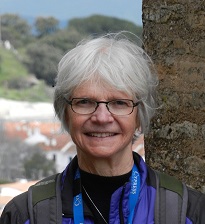 Christina Feldman has been teaching insight meditation since 1976 internationally. She is co-founder of Gaia House, UK and a guiding teacher of Insight Meditation Society in Barre, Massachusetts. Christina is the author of a number of books including her latest, Boundless Heart.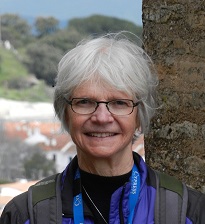 Scholarships: Scholarships are available and must be applied for in advance. To apply, please click the Apply for Scholarship button below before registering. Please apply early as funds are limited.
Scholarship Donation: During registration you will have the option of providing a donation to the scholarship fund.
Assumption of Risk and Release. By registering for this retreat I confirm that I have reviewed and agreed to the following terms and conditions: I assume all risk of damage or injury that may occur to me while practicing meditation at the BC Insight Meditation Society retreat and while moving about the facility at which the retreat is held. In consideration of being accepted as a retreatant for this meditation retreat, I release and discharge BC Insight Meditation Society, and its agents, from all claims resulting from my participation in the meditation retreat.
BCIMS Cancellation Policy For cancellation 30 days or more before the start of the retreat, the registration fee will be refunded less a $25 non-refundable portion. For cancellation less than 30 days before the start of the retreat, if BCIMS is required to pay the retreat centre, there will be no refund. Otherwise, the registration fee will be refunded less a $100 non-refundable portion.
Accessibility: Please specify any special needs or accommodations in the "Special Requests" section of the registration form.
Wait List: If the retreat is fully booked, there will be a button on the webpage to allow you to join the waitlist. You will fill out all the registration information but no payment is required.
Ridesharing: The information collected during registration regarding ridesharing will be distributed by email to all interest