An afternoon of fun for the whole family with theatre, music, lollipop lyra and craft at the heart of The Esplanade community!
About this event
DUE TO RAIN ANNOUNCED, EVENT IS POSTPONED TO THURSDAY, AUG 27th.
SAME TIME. SAME PLACE. RAIN OR SHINE!
(Ticket holders: your ticket is valid for tomorrow, but if you can't make it anymore, can you please cancel it so that we can offer it to other families? Thank you for your kindness).
Arts and creativity are essential for our children's happiness and well-being, especially in such challenging times. As such, Jamii, in partnership with Canadian Stage and with the support of Ontario Arts Council, is producing an afternoon of fun for the whole family to unlock our imagination and escape our reality for a few hours.
The artist line-up is exciting! We have invited Indigenous artist Mahlikah Awe:ri with the performance "Becoming a Thunderbird"; Eman Hillawi will perform a lollipop lyra duet with Alexandra Legendre; And the event will close with a live musical performance by Bana Stegu and Arlene Paculan.
The whole event will be tied together by our very very tall host Kristi Heath, and everyone will be invited to make a craft portrait of someone else. A fun-packed afternoon for the whole family.
4pm: Craft (on-going until 7pm) with Sharon Zarita and Afnan Yakot
4:30pm: Lollipop Lyra performance by Eman Hillawy.
4:45pm: "Becoming a Thunderbird" by Mahlikah Awe:ri
5:30pm: Lollipop Lyra duet by Eman Hillawi and Alexandra Legendre
5:45pm: Musical performance by Bana Stegu and Arlene Paculan
6:15: Lollipop Lyra performance by Alexandra Legendre
Event is free but ticketed so that we can control capacity in such a way that each family can comfortably keep a physical distance with other families. The event is outdoors but we ask everyone to wear their masks, unless health conditions prevail. We will also have a hand washing station for everyone coming in and will provide hand sanitizer.
Rain date is Aug 27th - same time, same place.
Thank you so much for making this event enjoyable for everyone. We hope your young ones will be blown away by the performances!
Find out more information about Jamii here:
www.jamii.ca
https://www.facebook.com/Jamii.ESP
https://www.instagram.com/jamiiesplanade/
This event is supported by the Ontario Arts Council and produced in partnership with Canadian Stage. We are grateful for the Berkeley Castle to welcome us into their space.
Photo credits:
Top photo: featuring Mahlikah Awe:ri. photo by Red Works Photography.
Bottom photo: featuring Eman Hillawi & Alexandra Legendre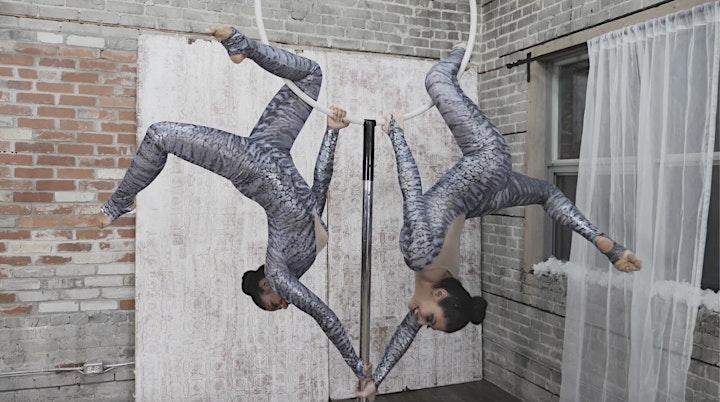 Organizer of WAYO (Children's Festival)
Jamii (Swahili for "community") is an arts organization with the intent of building community and nurturing young women in leadership.
By creating shared memorable arts-based experiences, Jamii is on a mission to bring Esplanadians closer together to form greater social cohesion and bonded community. Since 2011, Jamii has produced over 100 events, engaged more than 1700 people in creative processes, worked with over 150 artists, and reached 15,000 audience members and 30,000 exhibit viewers. Jamii receives the support of Canada Council for the Arts, Ontario Arts Council, Toronto Arts Council and Canadian Heritage.
In 2014, Jamii produced the Crombie Park Basketball Court Mural – now a Toronto landmark and one of the most photographed court in Canada.
In 2019, Jamii's docu-film "At Heart, Citizens of The Esplanade" was presented the Public History Award by Toronto Heritage. More than 150 people participated in the creative process of this project.
In 2020, Jamii received the prestigious Community Arts Award by the Toronto Arts Foundation.
In 2021, Jamii is running LAINI, an initiative to encourage young women to affirm their capabilities to become tomorrow's creative leaders.
Even though Jamii is based in The Esplanade community, downtown Toronto, the organization is connected to the world: Throughout the past ten years, we have offered international experiences to youths - Cambodia (2011), China (2015) and South Africa (2017). Since 2018, our projects connect communities throughout the Province of Ontario, Canada, especially with "The Stories The Wind Carries". In 2020, Jamii is initiating projects with artists and socially minded individuals and organizations in Kenya, expanding its connections to the African community.
Jamii has a charitable status and was founded in 2011 by Isorine Marc.

Visit our website to subscribe to our enews: http://www.jamii.ca