Ways to Bank for Newcomers to Canada by RBC
About this event
PAND Settlement Services is pleased to invite you all to join Senior representatives from RBC Royal Bank for this live interactive seminar on "Ways to Bank for Newcomers to Canada"
Welcome to Canada! We know you have a lot to do and all kinds of things to get familiar with. Let us guide you with the right resources, tools and solutions to help you get off to a great start.
How Do You Like to Do your Banking?
Are you looking for ways that make it easy to manage your personal finances in Canada?
Join us in this webinar to get everything you need for a great financial start and learn about solutions, tools, products and services that can help you settle in faster
You will have an opportunity to ask questions from RBC representatives during the meeting and get answers to your questions.
Date: Wednesday , November 10, 2021
Time: 5:30 PM – 7:00 PM
This event is free of charge and by registration only. If you would like to attend, please register online to receive a meeting link and password to join.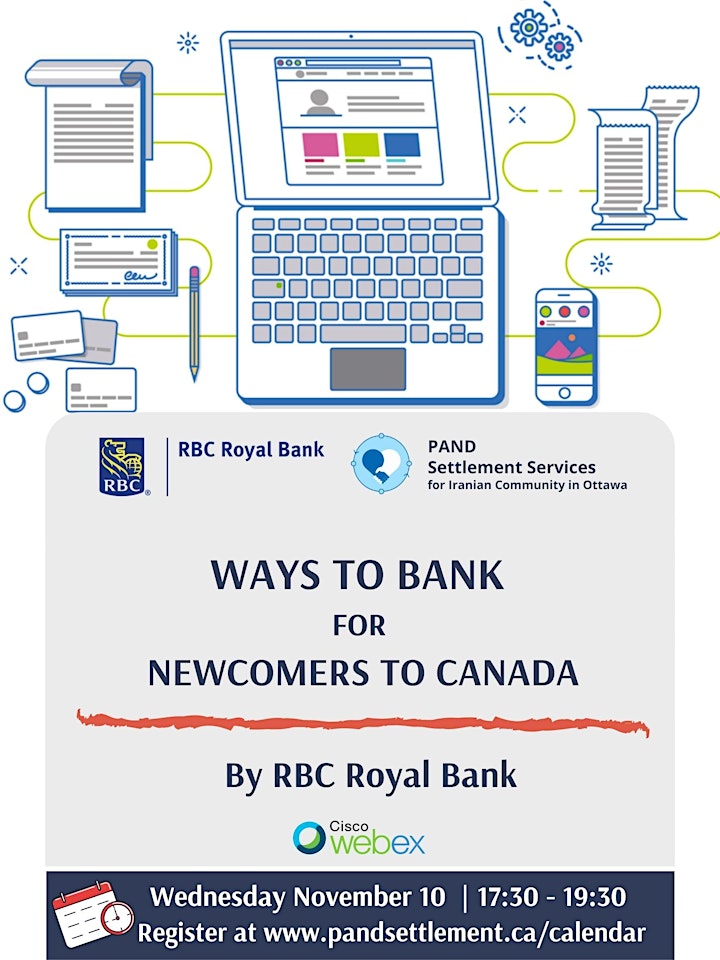 Organizer of Ways to Bank for Newcomers to Canada by RBC
PAND Settlement Services 
Prosperity, Advancement, Networking and Direction for Newcomers to Ottawa
at PAND; our mission is to provide education, counselling, settlement and other support services for immigrants and refugees in need, including language instruction, employment training, job search programs, interview preparation workshops, drafting resumes, translation services and information programs on Canadian culture and life.