Description
Have you or someone close to you suffered a reduced quality of life following a brain injury or concussion(s)? Still experiencing cognitive issues? Poor short term memory, problem solving ability or struggling to get through a full work day due to brain fog? If this is the case and you are interested in learning about how to reclaim some of the cognition you have lost, we invite you to attend one of our information sessions.
By attending an information session, you will learn about the pillars of the program, the structure of a program day, our intake process and more. There will be opportunities to meet the staff and ask questions.
Currently we have opportunities for participation in half-day and part time programs, as well as opportunities to participate in research.
---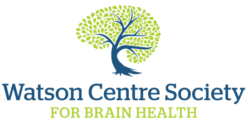 Please contact us if you have any questions.
---
Accessibility Information:
Physical: WCSBH Friday Programs are located on the Second Floor, accessible by stairs or elevator. To enter the room, there are double-wide doors. Men and Women's washrooms are located directly beside the room, each with a wide corner stall, with two hand bars. Private accessible washrooms can be found in the building. There will be chairs available.
Visual: Large floor to ceiling windows with adjustable blinds and no flourescent lighting. There are multiple soft white lamps that can be adjusted as needed.
Auditory: No buzzing or hum has been noticed in the room. Some external noises can be heard, as the space is not soundproofed. However it is located in a quieter area of the building. Sorry, we will not have an ASL interpreter available. Please let us know if this prevents you from participating.
Allergies: We are a scent-reduced space, and request attendees to refrain from using fragrances or scented products. We are a nut-free facility.
Registered Service Animals only, please.
We do not tolerate discrimination and welcome anyone that identifies as having a concussion, acquired brain injury or traumatic brain injury. Injuries do not discriminate, neither do we - based on ethnicity, sexual orientation, colour, gender identity, aboriginal ancestory, immigration status, etc.
---
Land Acknowledgement
We acknowledge that WCSBH occupies on the ancestral, traditional and unceded territories of the Coast Salish peoples. Unceded means that this land was never surrendered, relinquished or handed over in any way. We recognize that the unceded land that we occupy includes Musqueam, Skxwú7mesh, Tsleil-Waututh and Kwikwetlem peoples.