We Are Family: Where Faith Meets Life Conference WCCRE 50th Anniversary
Description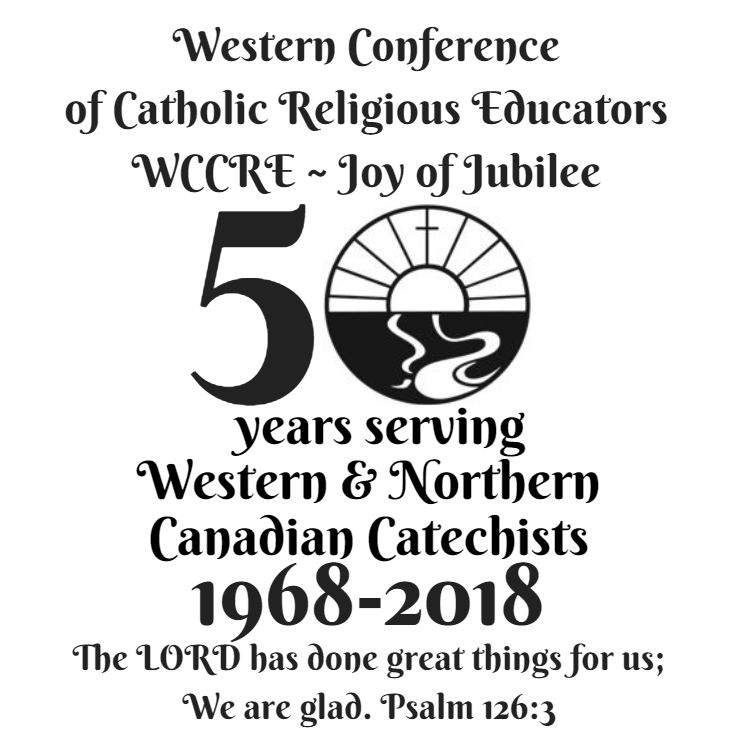 EARLY BIRD PRICING IS CLOSED.
*** FINAL REGISTRATION CLOSES NOVEMBER 9 2018 12:00 AM CST ***
WCCRE 50th Anniversary Conference "We are Family: Where Faith Meets Life" – November 16 to 18, 2018
The Western Conference of Catholic Religious Educators (WCCRE) is getting ready for our amazing 50th Anniversary Conference in beautiful Kamloops, BC. The conference "We are Family: Where Faith Meets Life" will be held from November 16 to 18, 2018. All conference registration fees include the 50th Anniversary Gala Banquet and Program! Come be a part of our thanksgiving celebration of past, present and future!
Click here to keep informed! Or enter this link in your web browser https://goo.gl/forms/eUtUyAbi2cPK0KcX2
November 16-18, 2018 or Sat-Sun only participation is available. This conference will look at families and faith formation for the 21st Century in many settings with strategies and design methods. It will give opportunities for participants to encounter, to connect, to develop and to empower. We are excited to announce our internationally known keynote speakers John Roberto (Lifelong Faith) & Leif Kehrwald (Vibrant Faith)!
Registrants may choose their participation option. Your prayers and support of the WCCRE 50th Anniversary "We are Family: Where Faith Meets Life" are appreciated!
Email wccre.ca@gmail.com or call 204 594-0273 for more information or to register and pay by cheque directly with WCCRE to save the eventbrite & credit cards fees.
Location: Our Lady of Perpetual Help Parish Centre 635 Tranquille Road Kamloops, BC V2B 3H5 View Map