We Belong - Together: Resisting, Supporting, Healing - IDAHOT 2021
International Day Against Homophobia, Transphobia, & Biphobia with Moyo Health & Community Services
About this event
Moyo Health & Community Services (formerly Peel HIV/AIDS Network) is proud to host our fifth annual event on May 17th 2021, in alignment with the International Day Against Homophobia, Transphobia & Biphobia (IDAHOT). As we continue to highlight the needs of queer and trans communities in Peel, this event will allow us to come together to resist the structures and systems in place that continue to marginalize the 2SLGBTQ+ community, support each other during this difficult period where we cannot be together in person, and help each other heal from the harms of the homophobia, transphobia, and biphobia that the 2SLGBTQ+ community faces on a daily basis.
With a diverse range of thought leaders, performers, and artists, we ask that you join us and engage in a critical conversation around the needs of communities in the current pandemic state and beyond.
With the effects of COVID-19 continuing, we will continue to provide space for our queer and trans community members in Peel to see themselves reflected and represented in this event, while also inviting allies to join in learning and supporting our community programs through engaging in critical conversations and donating to support our services.
IDAHOT was established in 2004 to elevate the serious human rights issues, including violence and discrimination, faced by 2SLGBTQ+ communities across the world. Closer to home, 2SLGBTQ+ communities in Peel face issues around community visibility, inclusion and access to timely social and human services. Their experience of stigma and discrimination disproportionately puts them at more risk of negative health and wellbeing. Our environment, systems and structures put stress on our 2SLGBTQ+ communities by way of social stigmatization, stigma, substance use, Sexually Transmitted Blood Borne Infections (STBBIs) and poor mental health outcomes. IDAHOT is an opportunity for us to come together as a community and disrupt false narratives while building awareness of key issues and barriers faced by folks as they navigate their intersectional experiences.
Speakers & Performers:
Headliner: Tynomi Banks (She/Her)
With over a decade of experience, Tynomi Banks is a world class Drag Entertainer. In 2021, Banks was the only drag performer to be featured in a SuperBowl ad other than Rupaul herself. Then in February, she partnered with Black Lives Matter Canada to create and sell a line of merchandise where partial proceeds went to dismantle all forms of anti-Black racism, liberate Blackness, support Black healing, affirm Black existence, and create freedom to love and self-determine. Catch Tynomi Banks on Season 1 of Canada's Drag Race on Crave (Canada), LogoTV (USA) and BBC3 (UK).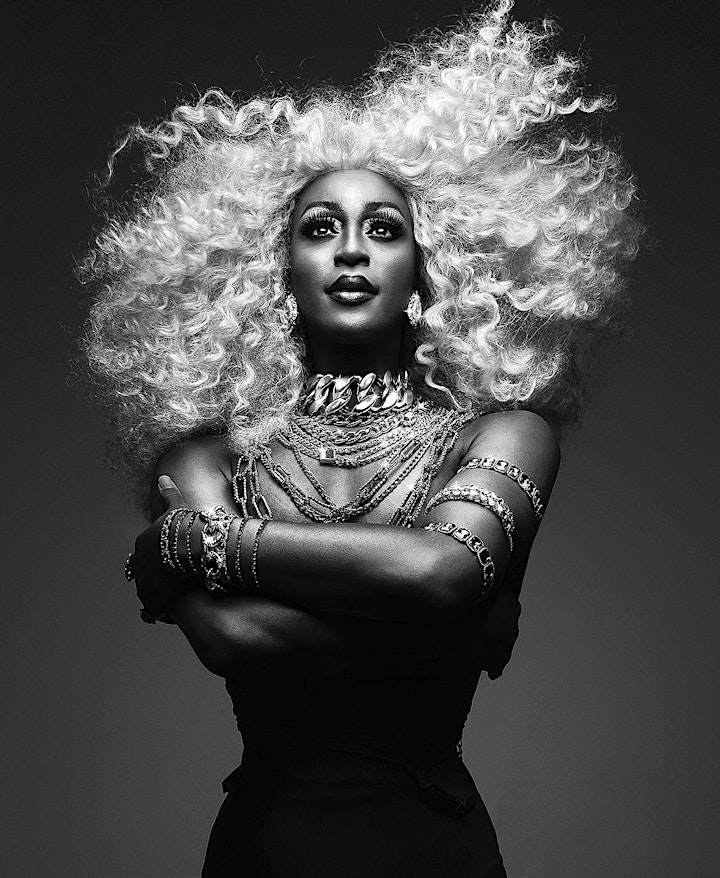 Performer: Nenookaasi (she/they)
Nenookaasi is born and raised in Toronto, Ontario. A Afro-Indigenous 2Spirit Queer Wife and mother of three, Neno is an activist for Black, Indigenous and 2SLGBTQI+ rights through mixed media and music.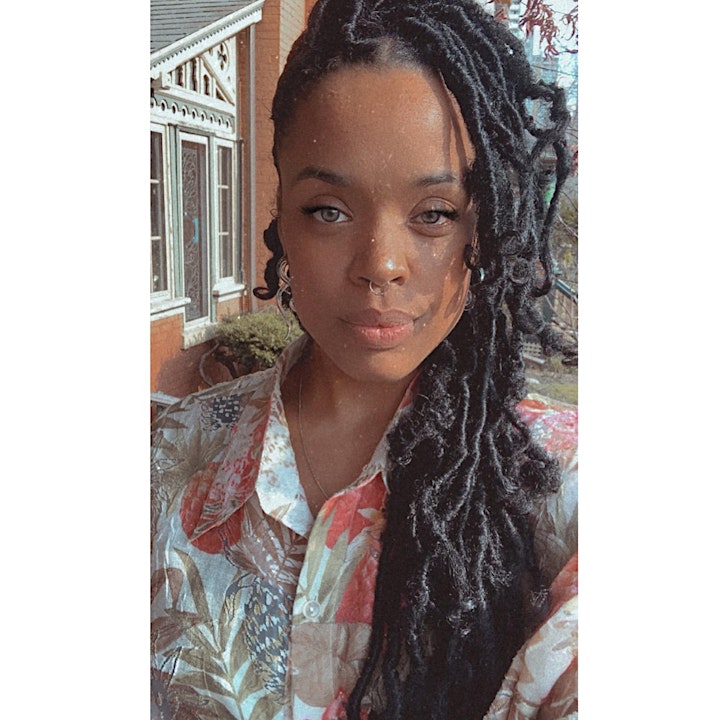 Speaker: Samuel Yoon (he/him)
Samuel Yoon is a PhD student in Women and Gender studies at the University of Toronto. Prior to graduate school he worked at Moyo HCS at the 2SLGBTQ+ Training and Capacity Coordinator. In his spare time he is an active participant and performer in queer of colour spaces in Toronto.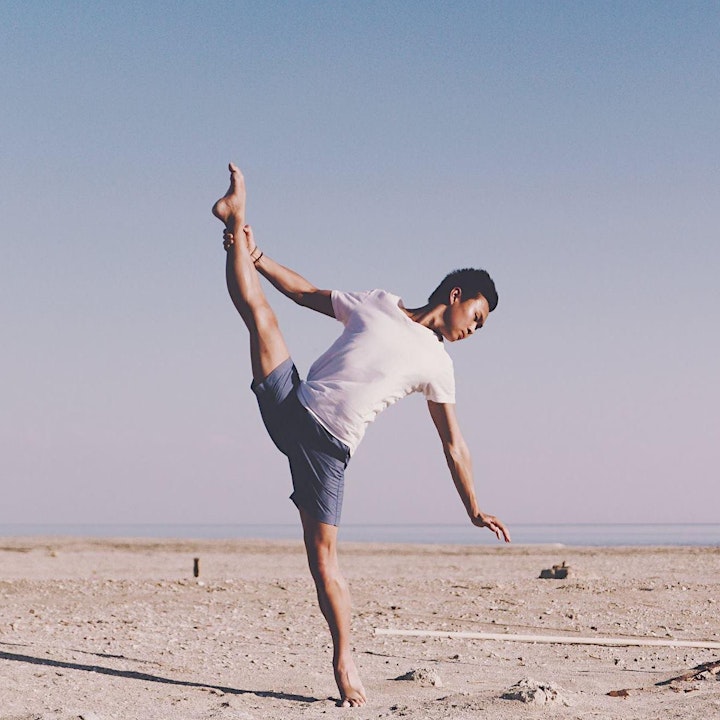 Artist: Jared Olsever (he/him)
Jared Olsever is a multidisciplinary artist who was born and raised in Toronto, Canada. After receiving foundation courses in Studio Arts from George Brown College in Toronto, he later received a Digital Media Arts diploma from Seneca College at York University in 2011. He continued exploring different mediums such as painting, sculpture, digital media, portraiture, and figurative painting. Olsever has exhibited work in Toronto and in the Caymans Islands. Currently, Olsever explores his creativity using video, graphic design, digital illustration and acrylics to develop compositions of a narrative around his identity. Recently freeing himself from a high-control religious cult, Jared has connected with his sexuality as a queer artist. He uses robotics and technological themes in his works to display the impact of programing in the world he grew up in. His love for animation, realism and fantasy are merged and seen throughout his works.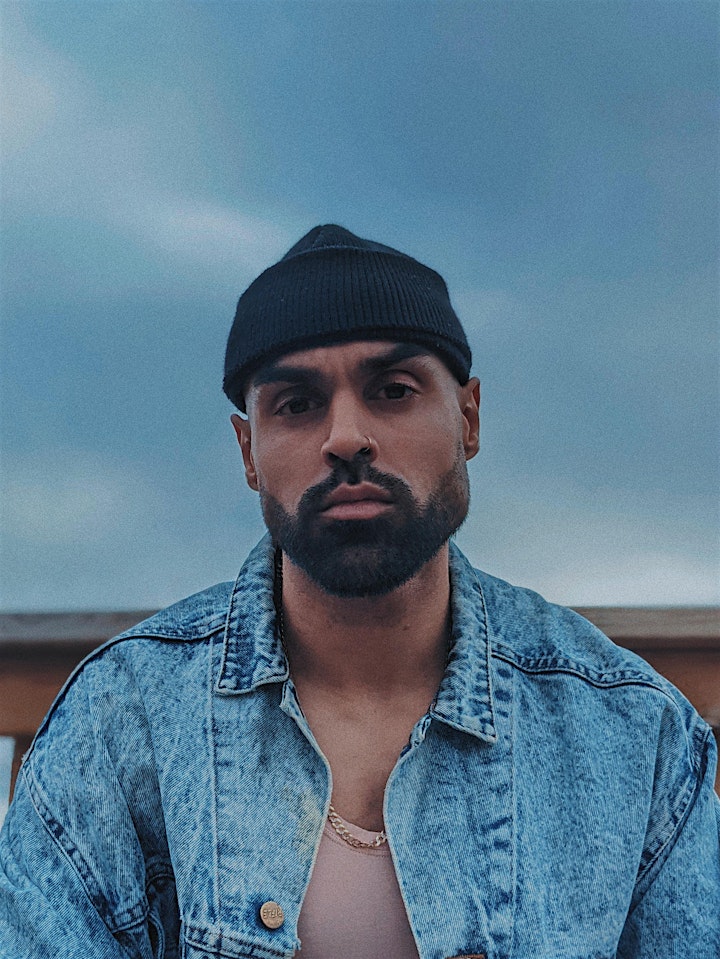 Speaker: Blu (they/them)
Laureen (Blu) Waters: Istchii Nikamoon: Earth Song, Wolf clan. Cree/Metis/Micmac,
Blu is a member of the Metis Nation of Ontario.
Blu's family is from Big River Saskatchewan, Star Blanket Reserve and Bra'dor Lake, Eskasoni First Nations, Cape Breton Nova Scotia, and the Red River.
Blu grew up with her grandmother and learned about traditional medicines learning healing methods and care of the sick. Her grandmother also shared her knowledge of the great teachings. She is currently working at Seneca College as an Elder on campus providing traditional teachings and one-to-one counselling.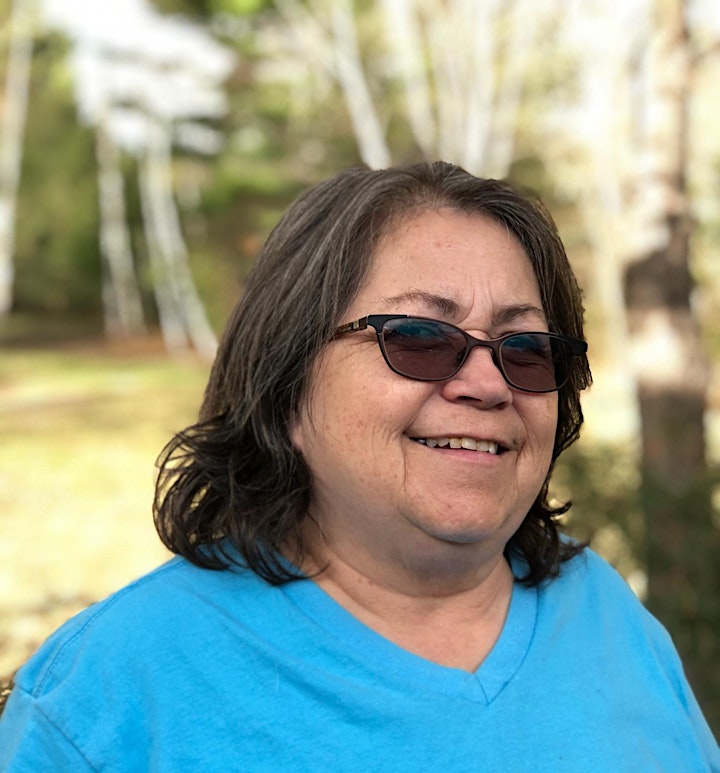 Speaker: Xica DaDiva
Miss Xica DaDiva was counted as 1 of 100 New Queer and Trans Canadian Artists of 2019 for the 10X10 Project, She has also debuted as an actress on the romantic Comedy Trans Short "What if" starring buck angel. She has performed in numerous community and pride events around Ontario and Montreal Including the Inspire Awards 2019, a published writer with Sister Writes Magazine, was featured in the cover of PinkPlay Magazine and has been featured in one of the "I Love my Body" Issues for NOW Magazine and featured in The Buzz Magazine, she was also Grand Marshal for North Bay Pride 2018 and featured in the Much More Music Short Documentary " Positive" available on Crave as well as many other Appearances on TV including ETalk and others. Xica is a well rounded Artist with a Message to Inspire others not to give up and keep being themselves.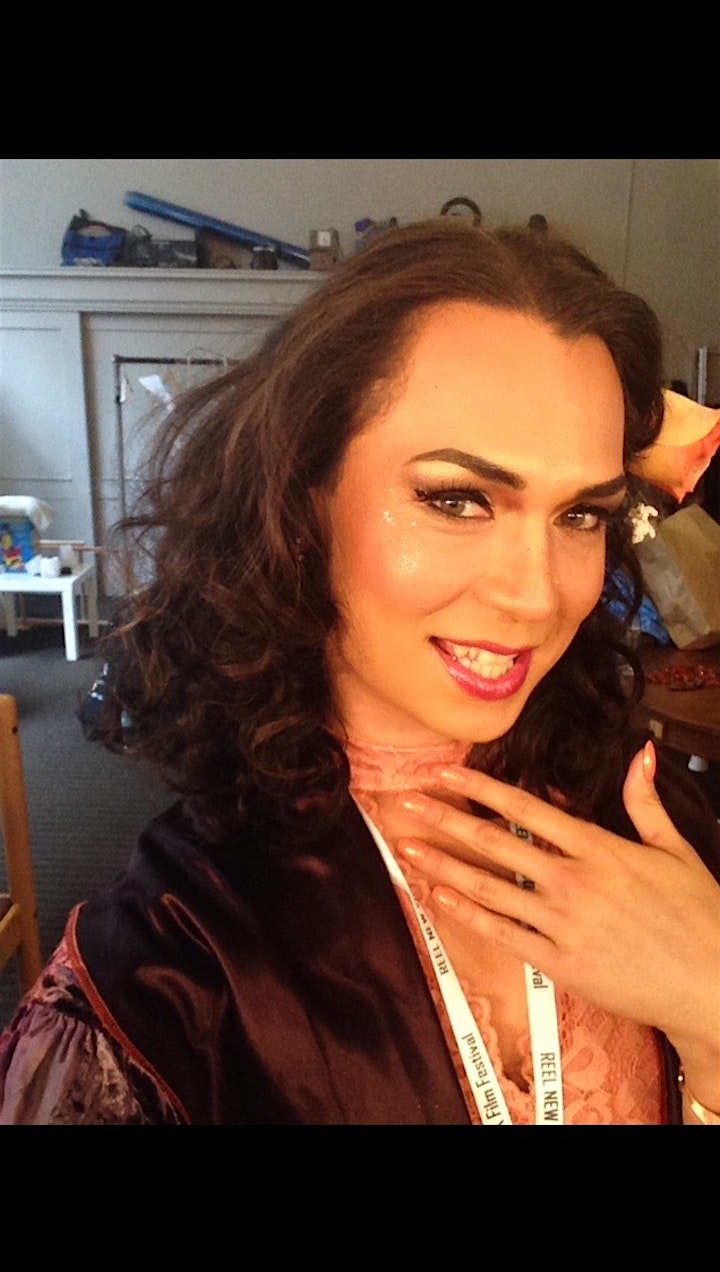 Speaker: Kerolos Saleib
Kero is a queer, non-binary Egyptian- Canadian, living with HIV. They are an advocate for 2SLGBTQ+ POC living with HIV, and in particular for the Middle Eastern Community. Kero was empowered from a life of surviving racism, oppression, homelessness and substance abuse.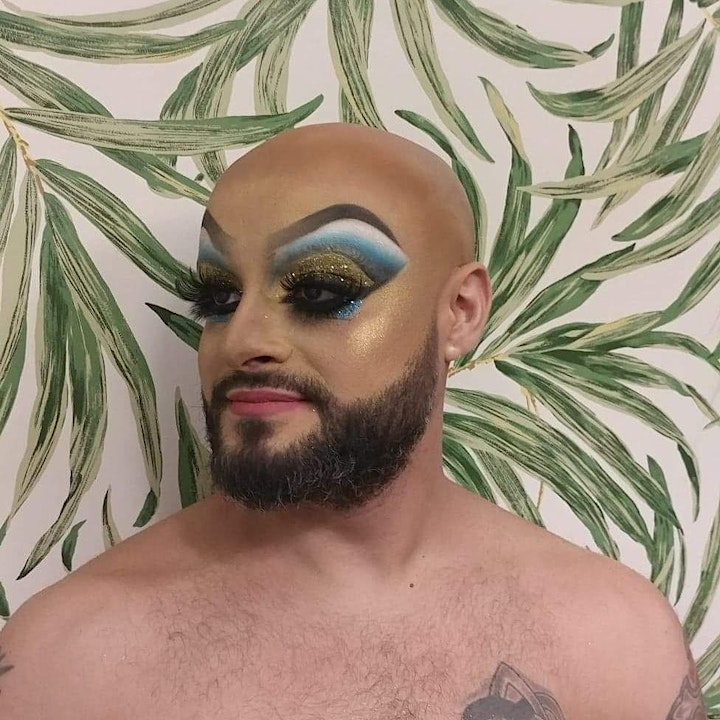 Performer: Zee Thompson
Bahamian born Zee has been singing since he was 8 years old. The passion to create original music churned in his soul because he was surrounded by singers. Singing was genetically passed down through his maternal grandmother. Creativity shaped a world of endless possibilities for this daydreamer. He began to grow his talents and learnt songwriting, producing, playing drums, keyboard and guitar.
The realities explored through his music includes emotions of anger, frustration, and sadness, but most of all the resounding message resolves with love, peace and forgiveness.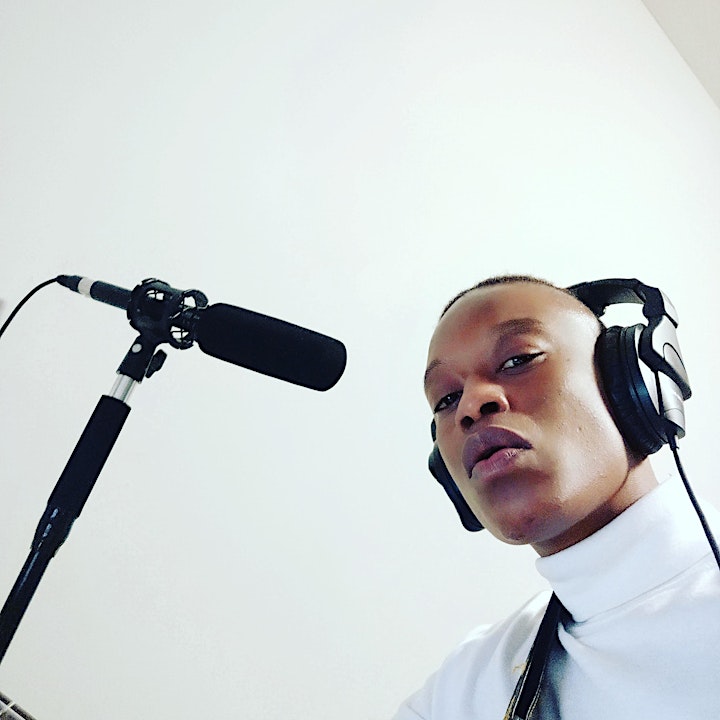 Moyo's Virtual Safer Space Guidelines - Online Privacy Considerations
Privacy is one of our top priorities and can be difficult to navigate in the virtual world. These online sessions are public, and we can't fully guarantee safety. While we recognize that no space is exclusively "safe" for anyone, we must collectively work towards mitigating harms. We collectively strive to create spaces (including virtual ones) that are free of as many barriers as possible as a means of working towards liberation. This means that we're all responsible for creating the spaces we desire, by educating ourselves, each other and ensuring that we are continually engaging in these conversations and creating relationships of support and collective responsibility.Our spaces are NOT spaces for explicit or implicit violence, racism, sexism, ageism, transphobia, cissexism, sizeism, fatphobia, sexual harassment, and gender policing, or doing anything to another person without their consent. Acting in a way that disrespects, harms others or undermines these values will not be tolerated at any time and individuals behaving this way will be removed from the meeting. We reserve the right to assess and manage circumstances and situations in the best interest of our collective vision towards creating 'liberation' and 'safer' spaces.
Have questions about the event? Email Allegra (she/her), 2SLGBTQ+ Special Projects Coordinator at allegram@moyohcs.ca.
Date and time
Location
Refund policy
Organizer of We Belong - Together: Resisting, Supporting, Healing - IDAHOT 2021
For over two decades, Moyo (previously known as Peel HIV/AIDS Network) has provided a growing array of health promotion, education, social and support services for people living with, affected by, and at systemic risk of HIV. Through collaborative efforts and effective service delivery, Moyo has become a leader in the social service sector of Peel Region.