Description
REVUE CINEMA TWEET-A-LONGS!
We understand this is a difficult time and that is why our special event programmers are providing our fans with some much needed entertainment by hosting live tweet-a-longs! Join in on the fun!
Follow along at twitter.com/revuecinema and use the hashtag: #revuetweetalong
*Please note all donations made for each online event will be going to our hard-working Revue Cinema staff and to our programming team that are affected by our temporary closure.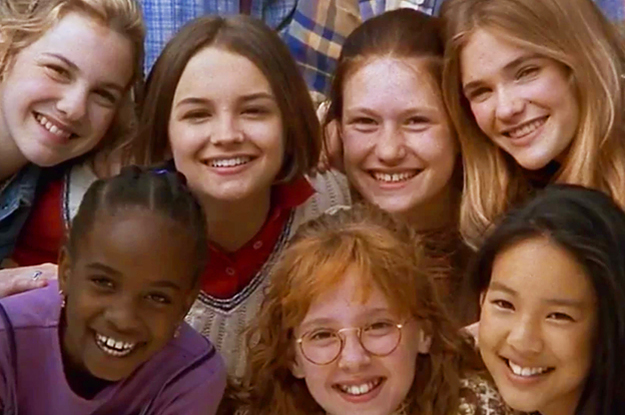 Sad about all summertime hangs with your BFFs that may or may not be cancelled due to the, you know, the generally bummer state of world affairs right now? Well, take out your truly gigantic desk calendar and draw a super big heart around Saturday, May 9 because that day you've got big plans with your gal pals at We Really Like Her!
Please report to Camp WRLH! (a.k.a. your couch, bed or any other comfy space) on the afternoon of May 9 for a group rewatch and live tweet of THE BABY-SITTERS CLUB, Melanie Mayron's 1995 feature film adaptation of Ann M. Martin's iconic novels about teenage girls dealing with life while running a burgeoning babysitting service in the fictional town of Stoneybrook, Connecticut. Like in the books, there are some Super Real Issues (SRIs) discussed in THE BSC film (think bad dads, ongoing health issues, inappropriate love interests). But on the whole, it is a truly uplifting watch for audiences of all ages, telling a short, but sweet story about the power of friendship (so important in these times!) and the practicality of overalls (ditto). Also, did we mention Ellen Burstyn has a small role as a grumpy, yet generous neighbour?
Whether you're a parent in need of a break, or a kid at heart, join the PG party by pressing play on THE BSC on Netflix Canada (psst, it's also available for free on CTV.ca!) at 2 p.m. ET on May 9. Then head to Twitter (@RevueCinema, @wereallylikeher) for some live watch fun, including (but not limited to): cameos by backwards baseball caps, dance parties to Letters to Cleo, thirsting for ice cream cake, and totally unfounded predictions for the upcoming BSC TV series. Throughout it all, we'll be encouraging donations to our version of a clubhouse: the Revue Cinema. - WRLH! co-hosts EMILY GAGNE & DANITA STEINBERG
About the Film
THE BABY-SITTERS CLUB
USA 1995 94min. PG
Directed by Melanie Mayron
Starring: Rachel Lee Cook, Schuyler Fisk, Bre Blair
Hosted by Emily Gagne and Danita Steinberg. We Really Like Her! is a podcast and screening series based in Toronto and dedicated to women in film. Learn more at wereallylikeher.com.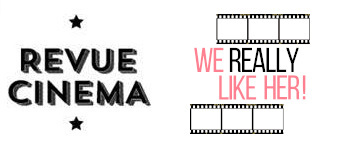 Organizer of We Really Like Her: THE BABY-SITTERS CLUB - 25th Anniversary Tweet-A-Long!
The recently renovated Revue Cinema is Toronto's premier not-for-profit community cinema. We offer great second-run Hollywood fare, insightful programming like our Silent Revue series — where classics from the silent era are accompanied on live piano — Food in Film, Designing the Movies, annual galas, retrospectives & numerous other community offerings. The Revue opened in 1912, making it the oldest operating cinema in Toronto. Support us by becoming a member & enjoy great perks throughout the entire year!