Description
This November,
We Really Like Her!
invites you to a bitchin' party in the Valley! Join hosts Emily Gagne and Danita Steinberg as they celebrate Martha Coolidge's totally tubular teen comedy Valley Girl. ('80s outfits and vernacular strongly encouraged!)

About the film
VALLEY GIRL (1983)
USA 1983 99min. 14A
Directed by Martha Coolidge
Starring Deborah Foreman and Nicolas Cage
A rad riff on Romeo & Juliet (and the Frank and Moon Unit Zappa song), Valley Girl follows popular girl Julie Richman (Deborah Foreman) as she falls head-over-pumps for a sweet punk named Randy (Nicholas Cage in his breakthrough role). When her friends like, totally flip over her off-brand crush, the Julie is forced to choose between her reputation and her relationship.
With a righteous soundtrack (anchored by Modern English's swoon-worthy "I Melt with You") and subversive twists on the teen movie script, Valley Girl ought to be celebrated as much - if not more - than as anything John Hughes made in the '80s. Thanks to Coolidge's focus on the female gaze, the film is both progressive and nostalgic at the same time, evoking the warmth and excitement of first love without looking down at its protagonist or her lifestyle. - EMILY GAGNE & DANITA STEINBERG
Hosted by Emily Gagne and Danita Steinberg. We Really Like Her! is a podcast and screening series based in Toronto and dedicated to women in film. Learn more at wereallylikeher.com.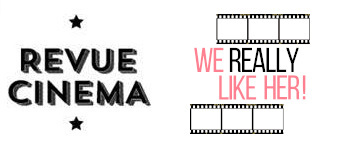 Organizer of We Really Like Her!: VALLEY GIRL (1983) directed by Martha Coolidge
The recently renovated Revue Cinema is Toronto's premier not-for-profit community cinema. We offer great second-run Hollywood fare, insightful programming like our Silent Revue series — where classics from the silent era are accompanied on live piano — Food in Film, Designing the Movies, annual galas, retrospectives & numerous other community offerings. The Revue opened in 1912, making it the oldest operating cinema in Toronto. Support us by becoming a member & enjoy great perks throughout the entire year!