An opportunity for all of Windsor-Essex County to celebrate our top women in leadership!
About this Event
Windsor-Essex County is a great place for women to live, work and succeed and that is exactly why we want to celebrate the accomplished women in our community. Our event is intended to bring together women from all stages of leadership and all phases of life and career. Since leadership equality is a "people" issue, not simply a women's issue, we believe it is essential to incorporate men in the conversation and invite them to also attend the event. We want to give all of our community a chance to uplift our women and understand the challenges, needs and opportunities unique to women leaders.
On December 6, 2020, at 10a.m., the University of Windsor Women's Basketball Team is holding a unique online event called W.E. (Windsor-Essex County) for Women in Windsor. The event will be held through a private Facebook group and Zoom, which you will receive access to with purchase of a $20 ticket (a $20 tax receipt is also available with purchase).
Our top women include: Mary Jo Haddad, the first female Chancellor at the University of Windsor; Jennifer Jones, the President/CEO of Media Street Productions; Janice Kaffer, the President/CEO of Hotel-Dieu Grace Healthcare; Yvonne Pilon, the President/CEO of WEtech Alliance; Wen Teoh, the Director and Co-Founder of EPICentre; Leslie McCurdy, an award winning actress, dancer, singer and playwright and Chantal Vallée, the Head Coach of the Windsor Lancers Women's Basketball team.
There will be opportunities to learn, network, connect and honour our top females. This event will have a blind auction portion where through a bidding process you will have the chance to spend quality time with our successful women. There will also be a silent auction for some great items. Our very accomplished head coach Chantal Vallée will be leading the conference and our top women will join in to give some words around leadership advice. Additionally, there will be a University of Windsor alumni question and answer panel.
All of the money raised goes straight into further empowering women, by helping fund our elite basketball program which includes coaching mentorship for women. Our program gives our female athletes the opportunity to be successful both on and off the court.
If you are unable to make it to the event, there are other ways you can help support our female athletes such as 'Adopting a Lancer'. Through this initiative you can provide financial support and resources to the Women's Basketball Team to help our athletes successfully achieve their goal of playing an elite sport while receiving a university education. Additionally, you can consider becoming a part of our mailing list where you can receive information about our other Women's Basketball events. If interested in the above, please contact madeline.belding@uwindsor.ca for further information.
The University of Windsor Women's Basketball Team hopes you will join us in honouring the present and future leaders of our community.
LINKS: If you have purchased a ticket and not received a Zoom link, please contact Som Palachanda at 647-581-5164, as ALL links have been emailed.
TECHNICAL HELP: If you experience any technical difficulties regarding the event. Please contact Som Palachanda at 647-581-5164.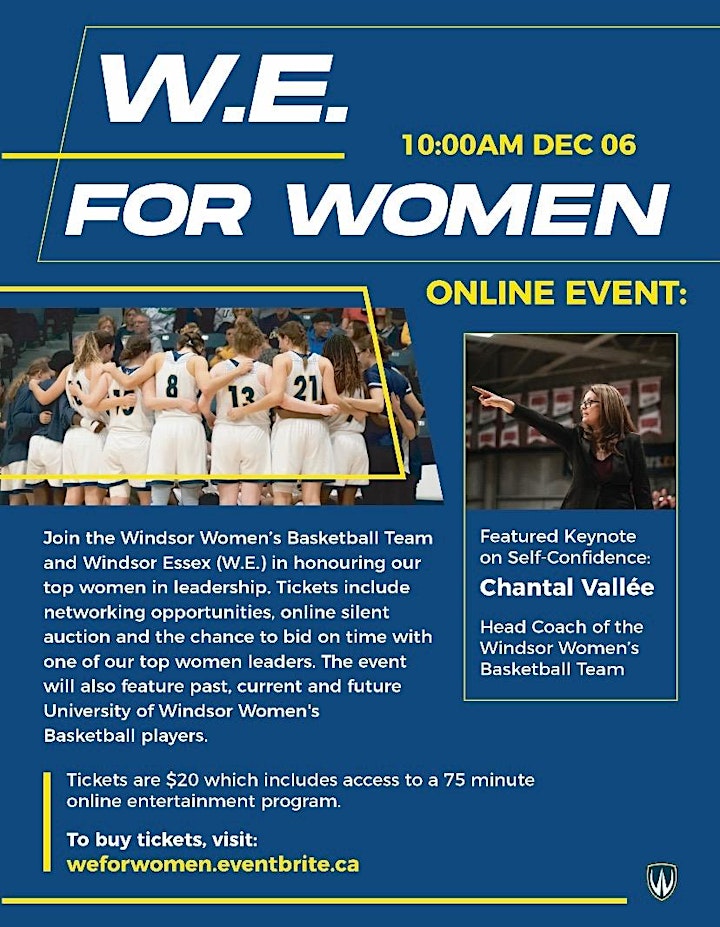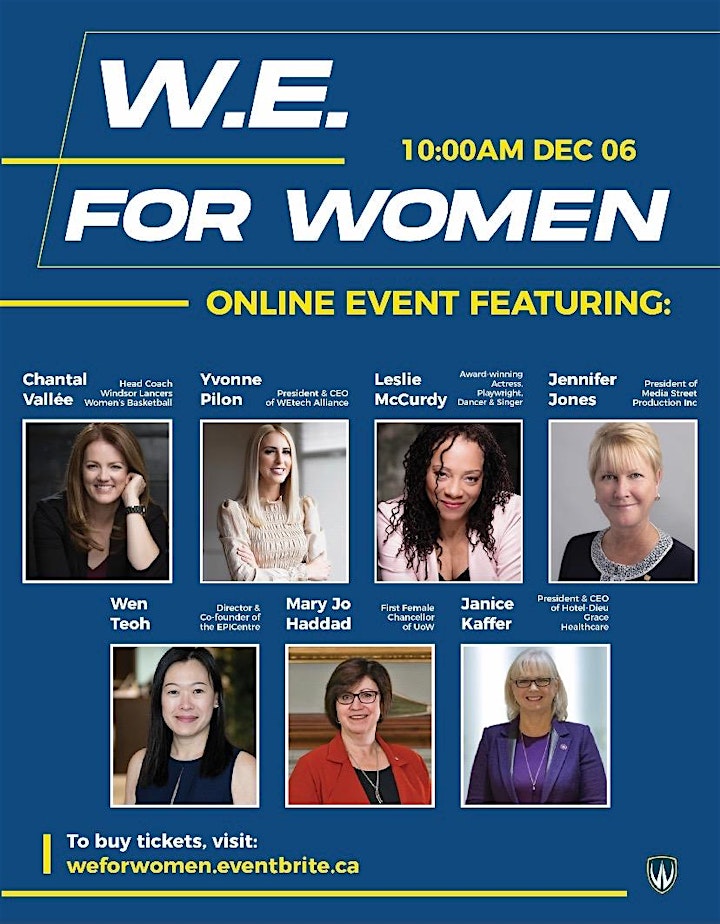 Date and Time
Location
Refund Policy