Description
Join Pinnacle Wealth Brokers Inc. for dinner.
We will show you:

how to invest with successful business owners that are expanding their portfolios
companies that purchase land in cities with high growth prospects
investments that create income for the investor
When:
Thursday, June 21, 2018

Where:
Radisson Hotel Edmonton South

4440 Gateway Blvd
Edmonton AB T6H 5C2
Presentation:
6:30pm to 9:00pm (please arrive by 6:15pm)
REGISTER NOW!
PRESENTERS:

Temperance Capital provides preferred royalty investments to small and medium sized companies that have a proven history of sustainable cash flows and stable operations. The preferred royalty investments are protected with governance,security provisions and rank ahead of equity.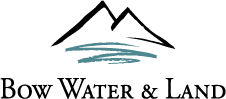 6.4 kilometers west of the City of Calgary. The second asset is a prospective water allocation for up to 1,200 acre feet of water per year which is enough to service approximately 3,500 homes or 10,000 people annually. The prospective water allocation is nearly 10 times larger than the required amount for any future development of the land.
Bordering 1.6 kilometers of the Trans-Canada Highway and adjacent to Calaway Park, a popular amusement park near the City of Calgary, the Lands provide strategic long-term development potential as the City of Calgary and the surrounding communities continue to grow. Our land development project plan seeks to add value to the lands by addressing the four key components of the development planning phase, prior to any deep servicing costs. These key components include water access and treatment; wastewater treatment and disposal; road access; and land use designation & subdivision.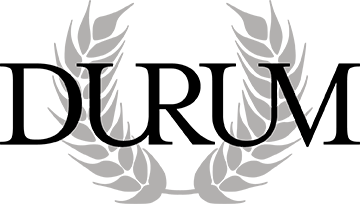 Our approach is simple and always in motion; Durum, as the Manager, has a history of acquiring distressed assets and rehabilitating properties to generate cash flows which historically translate into capital appreciation. With the introduction of Durum Industrial REIT, Durum is welcoming external investment to share in the income produced through real estate investments without individuals buying or financing the properties themselves.
Durum Industrial REIT has been formed with the objective of maximizing value for unit holders through the acquisition and operation of a portfolio of industrial properties. Through refinancing efforts, strategic acquisitions, and quality teams. Durum Industrial REIT intends to pay quarterly distributions while also creating potential for long term capital growth.
DISCLAIMER:
Pinnacle Wealth Brokers Inc. ("Pinnacle") is registered as an Exempt Market Dealer in the provinces of AB, BC, SK, MB, ON, QC, NS, NB, and NL. Pinnacle is also registered as a Portfolio Manager in AB and ON and as an Investment Fund Manager in AB, ON and NL and QC. Pinnacle provides private investment opportunities to qualifying Canadians through a network of trained, registered representatives throughout the country. This information does not constitute the sale or purchase of securities. This is not an offering of securities. Offerings are made pursuant to an offering memorandum and only available to qualified investors in jurisdictions of Canada who meet certain eligibility or minimum purchase requirements. The risks of investing are outlined and detailed in the applicable offering memorandum and you must review the offering memorandum in detail prior to investing. Investments are not guaranteed or insured and the value of the investments may fluctuate. (#T20170529A)