Description
COME, EXPLORE AND GET YOUR QUESTIONS ANSWERED ABOUT INVESTMENT OPPORTUNITIES IN THE CANNABIS BUSINESS.
About this Event
Please join us for drinks, appetizers, insightful information and networking.
We will discuss current and real time investment opportunities available, pertaining to both Real estate and the Cannabis Markets. We will provide you with a wealth of information pertaining to the state of the Cannabis markets here in Canada, and ways to take advantage of this rapidly growing industry, still in its infancy.
Don't miss this opportunity RESERVE your seat today. Space is limited!
This Presentation will cover:
1) Time Tested Wealth Building Strategies for Fixed Income
Learn time tested investment opportunities for those seeking fixed income alternatives to becoming a part time landlord, or property manager. This presentation is brought to you by Obsidian Mortgage Corporation, a national award-winning independent Mortgage Brokerage Firm.
2) The Canadian Cannabis Industry the Newest Frontier
Exclusive Pitch Deck 2019 presentation provided by Wealth's Riches Incorporated, Canada's newest conglomerate powerhouse in the Canadian Cannabis sector.
This presentation will cover:
Key Market insights in the Cannabis Industry
The State of the Cannabis Industry in Canada, and beyond
The various sectors within the Cannabis Industry
Product and Consumer information within the Cannabis industry
Cannabis Market environment information
United States Cannabis Market Information
Cannabis Market Segments and Market Data

The Wealth's Riches Approach to the Cannabis Market
The Wealth's Riches Advantage
For those considering investing in the real estate or Cannabis space, this will be an evening event that you will not want to miss!
Corporate Information and Disclosures:
Wealth's Riches Incorporated (WR) is a duly federally registered provincial corporation We are developers and financiers of agricultural, and organic industries. We offer capital, products, supplies,and vital infrastructural resources for large scale producers , growers and retail and distribution outlets.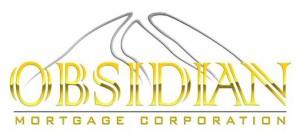 Obsidian Mortgage Corporation (OMC) is a National award winning independent Mortgage Brokerage which has solid Track record of serving it's investor and borrowing clientele, and
will provides Underwriting, and Origination services.OMC is regulated by the Financial Services Commission of Ontario.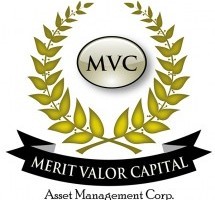 Merit Valor Capital Asset Management Corporation (MVC) is registered with the Ontario Securities Commission as an Exempt Dealer/Registrant and the Financial Securities Commision as a Mortgage Lender. MVC is responsible for the servicing, and management of mortgage products, and the sale/underwriting and registration of private capital and exempt market product
FAQs
How can I contact the organizer with any questions?
inquiries@wealthsriches.com - 416-689-2377