One of the world's great floral designers helps you make your own Wearable Christmas Couture
About this event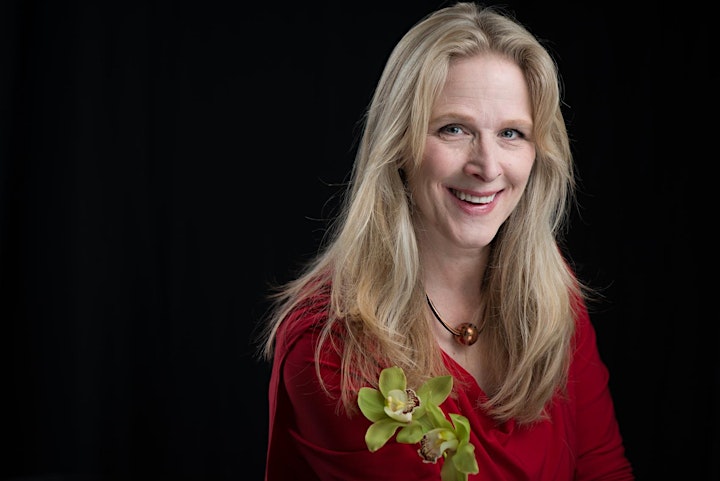 Have one of the world's great floral designers help you create your own fresh and gorgeous wearable Christmas couture fashion piece that reflects your unique style and choice of materials.
This festive hands-on workshop will be led by award-winning floral engineer Lea Romanowski (she created the fashion accessory in the photo), who will have you make a fantastic fascinator from scratch. Lea will bring with her Alberta's best selection of fresh greens, branches and accessories so you can bring home a spectacular addition any of your Christmas party outfits! With Lea's guidance you can choose a fascinator that's big and bold or small and simple. Whichever way you go, Lea will ensure your accessory turns heads. You will also leave the workshop with new knowledge on how to turn everyday items in to incredible works of art, not just this Christmas, but year round.
We supply all materials, but we encourage you to bring your own garden pruners, ribbon scissors or florist knives if you have them. You are also welcome to bring personal touches or baubles from home. Enjoy all of this while being inspired by Lea's thrilling Christmas Couture designs on display throughout Lougheed House. Here's a news story that shows some of Lea's work where she used only recycled/thrifted materials to create four delightfully creative fashion gowns as part of our Lougheed House Christmas (on display thru Jan. 5th).
Lea Romanowski is not a secret agent, but possesses all the resourcefulness and creative ideals that MacGyver was famous for. Lea has always been a creative force, continuously transforming the ordinary into extraordinary through design. In 1999, Lea founded Designing on the Edge, which has since become a recognized brand, if you will, within the industry, and offers a full range of services including structural floral art and major event design and decor.
Her extensive skill set of carpentry, painting, metal work, electrical, and sharp design sense inspired Lea's nickname of MacGyver. Lea is the "fixer" of all things visual, guided by the principle that no task is impossible, you just might need to build the solution...literally!
For the past ten years Lea has been an instructor for the Floral Design Program at The Mount Royal University. As a pioneer of floral design, Lea offers her students knowledge and guidance on the importance of executing an idea flawlessly. Lea states, "I feel revitalized when I am teaching, inspiring future floral designers is rewarding and refreshing."
Workshop photo:
Model: Dana Martel
Photo: RW Photography
Makeup: Glam and Beyond
Every Christmas season, Lougheed House is custom-decorated differently by Calgary's professional interior designers who volunteer their skill and vision on our behalf. With Christmas trees, ornaments, lights, furniture, candles and decorative items throughout our 14,000 squar-foot Victorian mansion, Lougheed House at Christmas is a popular seasonal attraction for Calgary families.
Lea Romanowski of Designing on the Edge