Description
Join us for breakfast on March 15th when our guest speaker will be, Edmonton City Councillor Andrew Knack.
Councillor Knack will be sharing what is happening in Ward 1 and the rest of the City that effects your business and what City Council is doing to help you in that regard. Make sure to attend and you can ask the specific questions you want answered about what City Council can do for you.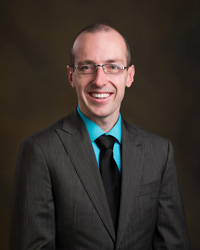 Breakfast cost: Non-Members - $35.00 / Members - $25.00
(If you missed the promo code email, request one from info@weba.org)
Ticket sales online close the day before the breakfast, so don't delay buy them now. If you have any issues booking via EventBrite, please just send an email to info@weba.org, or call our office and we can assist you in registration.
WeBA Networking Breakfast Meetings are open to members and non-members, the WeBA networking breakfasts are an excellent opportunity to network, hear educational speakers, and to share in each other's success.
About Councillor Andrew Knack
Andrew was born in Edmonton, raised just west in the city of Spruce Grove and has lived in Ward 1 since 2001. Andrew received his Bachelor of Commerce from the University of Alberta in 2006 and managed a retail business based in the ward until being elected.
He is a strong advocate of our community league system and served on both the Meadowlark and Jasper Park Community Leagues. Andrew currently serves as the Council representative on the City of Edmonton Youth Council and Edmonton NextGen. He is also responsible for 5 Council Initiatives - Seniors, Transit, Public Engagement, Post-Secondary and Active Transportation.
Andrew is honoured to have the opportunity to serve the people of Ward 1 and the rest of Edmonton