WEBCAST | Nanomedicines: Materials, Manufacturing and Therapeutic Applicati...
Description
Join the Precision NanoSystems Team for a LIVE broadcast of our Nanomedicines Symposium: Materials, Manufacture and Therapeutic Applications.
July 16th, 8:30am-4pm PDT
Scientific leaders will unite at the symposium to discuss the latest applications, results, and best practices in nanoparticle research and manufacturing. Leading experts from academia, industry and pharma will share their success and even missteps in areas from basic research, applications and beyond.



Subscribe to our YouTube Page above!


---

Confirmed Speakers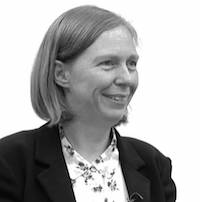 Yvonne Perrie | Professor, Strathclyde University
"Microfluidic production of liposomes – from low solubility drugs to vaccines"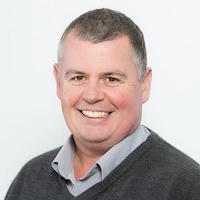 Ben Boyd | Professor, Monash University
"In situ interrogation of structured lipid particle formation processes using microfluidic mixing devices"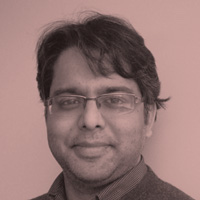 Gaurav Sahay | Assistant Professor, Oregon State University
"Endosomal Escape of lipid nanoparticles for mRNA delivery"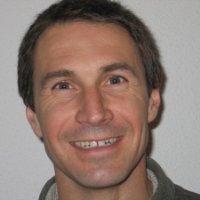 Pierrot Harvie | Associate Director, Formulations, PhaseRX
"Targeted mRNA Delivery to the Liver For intracellular Enzyme Replacement Therapy (i-ERT)"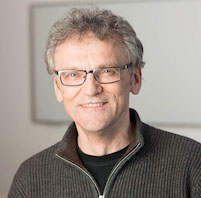 Heinrich Haas | Vice President, RNA Formulation & Drug Delivery, BioNTech
"Microfluidics in manufacturing and process development of mRNA Nanomedicines"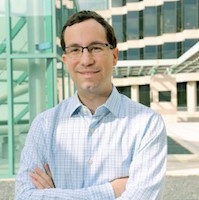 Daniel Siegwart | Assistant Professor, UT Southwestern
"Delivery of let-7 miRNA mimics inside of degradable nanoparticles extends survival in an aggressive liver cancer model"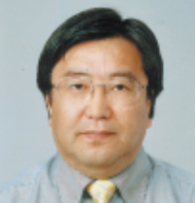 Kazuo Maruyama | Professor, Teikyo University
"Preparation of nano-droplets for ultrasound theranostics by using the NanoAssemblr"



Di Bush | Director of Formulations, Avanti Polar Lipids
"Lipids for Liposomes: Selection, Preparation, and Application"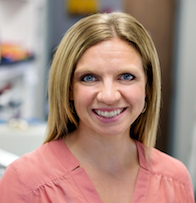 Ashley Jacobi | Staff Scientist, Integrated DNA Technologies
"Improved CRISPR genome editing using chemically-modified crRNA:tracrRNA complexes and Cas9 protein"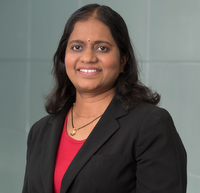 Priya Karmali | Associate Director, Formulation Development, Arcturus Therapeutics
"LUNAR™ Nanoparticles: A versatile RNA Delivery System"
Norbert Maurer | Director R&D, Transferra Nanosciences
"Liposomes from prototype to manufacturing for the clinic"
---
Precision's team of engineers and scientists will be available to demonstrate the NanoAssemblr™ product suite including:
NanoAssemblr™ Spark: A new low-volume instrument designed to manufacture nanoparticles at the microliter scale

NanoAssemblr™ Benchtop: Current instrument for the rapid nanoparticle development (1 mL - 15 mL)

NanoAssemblr™ Blaze: A new pre-clinical scale-up instrument for batches of 10 mL - 1000 mL with the option of automated dilution post-manufacture

a continuous flow GMP scale-up system that uses 8x microfluidic mixing chips in parallel to manufacture 25 L in ~ 4 hours.


---
Schedule
8:00-8:30 | Breakfast & Registration
8:30 | Welcome from PNI, James Taylor CEO
8:45 | Ulf Nobbman, Malvern, Nanoparticle Size Characterization: Tips & Tricks for Light Scattering
9:05 | Di Bush, Avanti Polar Lipids
9:25 | Kazuo Maruyama, Teikyo University
9:45 | Yvonne Perrie, Strathclyde University (Keynote)
10:15 | PNI Tech-Talk (Dr. Peter Johnson, Field Application Scientist)
10:20 - 10:45 | Coffee break, demos, networking
10:45 | Session 2 Welcome
10:50 | Daniel Siegwart, UT Southwestern
11:10 | Pierrot Harvie, PhaseRx
11:30 | PNI Tech-Talk (Tim Leaver, Head of Product Development)
11:35 | Gaurav Sahay, OSU/OHSU College of Pharmacy
11:55 | PNI Tech-Talk (Dr. Shell Ip, Field Application Scientist)
12:00-1:25 | Lunch, demos, networking
1:25 | Session 3 Welcome
1:30 | Priya Karmali, Arcturus Therapeutics (Keynote)
2:00 | Ashley Jacobi, IDT
2:20 | Ben Boyd, Monash University
2:40 | PNI Tech-Talk (Dr. Gesine Heuck, Field Application Scientist)
2:45-3:10 | Coffee break, demos, networking
3:10 | Session 4 Welcome
3:15 | Norbert Maurer, Transferra Nanosciences
3:35 | PNI Tech-Talk (Ray Lockard, Head of Clinical Manufacturing)
3:40 | Heinrich Haas, BioNTech
4:00 | Closing Remarks (James Taylor, CEO)