Webinar: Build Your Community - Turn a Stranger into a Repeat Customer

Tuesday, October 30, 2012 from 8:00 PM to 9:00 PM (EDT)
Event Details

Build your community.  Build your network.  Build your mailing list.  
You hear it time and time again.  
But what does it mean? How do you do it? Why is it important?
If you market a business online, several conversions need to take place:
• A stranger has to convert into a lead by being exposed to your message for the first time 
• A lead has to convert into a prospect by liking what you have to say 
• A prospect has to convert into a customer by buying something from you
• A customer has to convert into a repeat customer by turning a single purchase into an ongoing buying relationship.

Join Lara and Shelagh for an invigorating and powerful hour.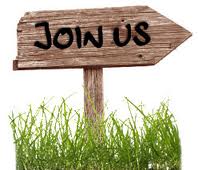 At the end of the webinar, you will walk away with a blueprint and tools to:
- Establish yourself as an expert in your field
- Grow your community and network in an authentic and meaningful way
- Leverage your community to build your business
- Convert more strangers into repeat customers - those you want to do business with.
This is not your average, run of the mill fluffy training.
This is the real "Here's How To Do It" kind of training.  Leave with actionable items to implement in your own business immediately.
** All attendees will have access to the recording of the call and the downloadable blueprint to help build your community.
Organizer
Shelagh Cummins and Lara Galloway are the co-founders of MomBiz.com - where MomBiz Owners connect to grow and learn. We are dedicated to helping MomBiz Owners manage their business, their families and themselves successfully.  
Lara Galloway (@mombizcoach) is a certified business coach who supports helping mombiz owners run successful businesses while raising their family. MomBizCoach.com
Shelagh Cummins (@shelaghcummins) is a business trainer, speaker and consultant who specialises in helping women own their time, double their income and accelerate the growth of their business. Shelaghcummins.com