Webinar: How Clutter Affects Us

Monday, 14 January 2013 from 8:00 PM to 9:00 PM (PST)
Event Details
Are you overwhelmed by the amount of stuff in your home office?
Do you wish you could find what you are looking for in 20 seconds or less?
Have you ever thought that a system or plan would really help you in saving time?
Please join us as Rowena List, Professional Organizer, shares her trade secrets and tips on how clutter affects us.
You will walk away with ideas and suggestions you can use immediately.
You will learn the cost of clutter along with the 4 rules of de-cluttering.
You'll especially love her 15 minute rule.

Be sure to have your most burning questions ready.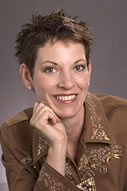 About the Speaker
Rowena List of Getting It Together is a professionally trained Professional Organizer, Keynote Presenter and Productivity Expert. She has been self employed since she was 19.
Rowena believes that clutter and disorganization holds you back in business. It is her mission to support other entrepreneurs in moving forward with "getting it together." Getting and staying organized reduces stress,gives you more time and more money.
Organizer
Entrepreneur Mom Now provides moms the online tools, connections, resources, inspiration and opportunities they need to grow their businesses in their local communities and beyond. We provide insightful profiles of other moms, create a central resource of local networking events and educational workshops, host webinars and conference calls, and create a community over social networks like LinkedIn, Twitter and Facebook.