Webinar - Intuitive Coach Training - 2020 Year of Transformation!
Join Dr Divi &Lynnette Brown for a Webinar about the Intuitive Coach Training Program. This is a Year of Transformation for a Better Future
About this event
Join us on Dec 5 @ 530 pm PST for a Live Webinar!
Have you always wanted to help people?
Do you want to figure out how to be happier and more fulfilled in your own life?
Are you like so many of us that have read every self help book out there, try to apply it - sometimes succeed and other times feel like you are in the same place?!
This year program will truly teach you how to take ALL those books And apply them.
You will be set up for a happier, healthier, more aligned YOU! You will wake up your intuition and live life with more grace, ease and flow than ever before!
This program will change you at a core level and you will NEVER look back!
And at the end,if you want - you are going to be GEARED to help people!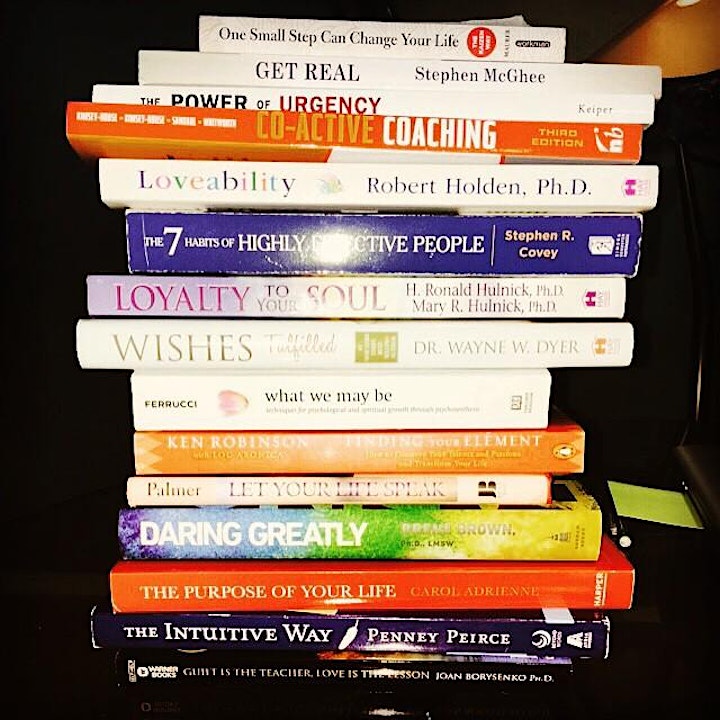 During this webinar, you will meet other people who have taken the course and /or are enrolled now. Take a read and listen to some of the testimonials.
This webinar will be interactive, fun and full of JUICY information!
If you cant join us live- register and we will send you the recording!
"Hi gorgeous ladies- just heading to bed and off to Mexico tomorrow, but wanted to share a win. I, in the last 12 days had a coaching client purchase a 15-pack, an actress who came on my retreat buy a 10-pack up front without even trying a session and did 2 more single sessions for 2 other different clients. I had $4000 come in, in less than a week! I started working with all of them, they are like exactly my avatar and all want to start doing sessions more frequently – some once a week! Anyways it's 4 clients, but not bad hey?! Popped out of the woodwork all days of each other. Anyways I usually don't celebrate my successes so here's to F'ng that and creating a new pattern" – Christine (Month 10 of Training Program)
"The Coaching course has opened me up to a world I couldn't imagine. It has helped me expand my own mind and learn techniques that will better people's lives – and not to mention mine as well. I would highly recommend this course to anyone looking at shifting their lives, and Divi & Lynnette are the best at what they do! "-Raman
"The 12 month course has been absolutely amazing, and life changing for me. I have grown and shifted so much, even just a few months in I began to notice huge changes in myself. Life doesn't rock me the way it used to, I now have tools to guide me and use in any situation I come across. I have learned so much about working with my intuition and feel confident stepping into the role of a coach with so much support around me. Divi and Lynnette are such a perfect combination together, and bring so much knowledge and structure . This has be absolutely the best course I have ever taken and I am so excited to share what I have learned with the world" – Dunya