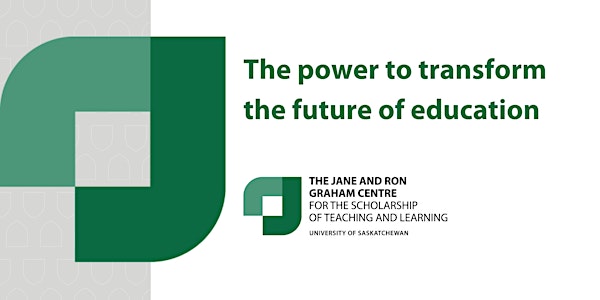 Webinar-Master and Certificate Programs in SoTL
Information session on the Master of Scholarship of Teaching and Learning & Graduate Certificate in Scholarship of Teaching and Learning
By College of Education, University of Saskatchewan
Date and time
Thu, Mar 2, 2023 2:00 PM - 3:00 PM PST
About this event
Thursday, March 2, 4:00pm CST
Join Dr. Melanie Hamilton, Director of the Jane and Ron Graham Centre for the Scholarship of Teaching and Learning, to learn more about our graduate programs in SoTL.
Interested, but not able to attend? All registrations will be sent a link to the webinar following the event.
Established in 2020, the centre provides a space and place for interested faculty and students, across all disciplines, to not only exchange research ideas, but to design and execute unique SoTL research projects. The centre offers master's and certificate programs exclusively focusing on the scholarly development of professionals who specialize in this growing research area. For more information and program requirements, visit our admissions page.
What is the Scholarship of Teaching and Learning?
The Scholarship of Teaching and Learning (SoTL) is the systematic study of teaching practices and learning experiences, where the goal is to improve student learning in the classroom or discipline. SoTL involves reflecting on your own teaching practices, exploring the scholarly literature and learning, engaging in research about these practices, and then disseminating findings to others. SoTL research can be conducted within and between disciplines.
Questions? Contact us at sotl@usask.ca
About the organizer
College of Education, University of Saskatchewan