CIM Sudbury Branch - Online GMM with Chris Hodgson and Beth Borody
About this event
Please join us for our Setpmber GMM via GoToMeeting.
Mining in the Time of COVID-19: Creating Virus-Free Zones
For Ontario miners, safety is always the first priority. As an essential industry providing the materials that are the front end of our healthcare, manufacturing and supply chains, COVID-19 presented mining with a formidable challenge: the need to balance our economic responsibilities with the imperative to keep our people and communities safe during a pandemic.
Our industry's robust health and safety culture was an asset, allowing companies to rapidly put in place strict health and safety protocols that went beyond government guidelines. From distancing measures, limits on gatherings of groups, and increased cleaning – to staggering shifts and offering online wellness programs in support of mental health, companies went further to safeguard workers: including by advocating for more testing devices to be approved by Health Canada, and being among the first to implement testing as part of screening processes in an effort to maintain virus-free workplaces.
Please register to receive the login details for the event.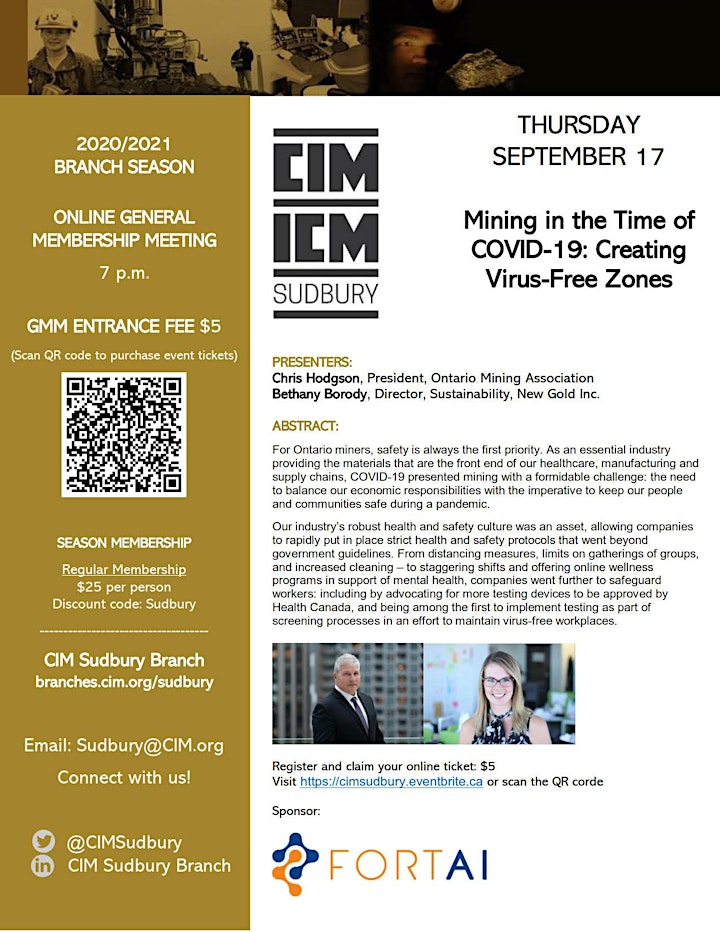 Organizer of Webinar: Mining in the Time of COVID-19: Creating Virus-Free Zones