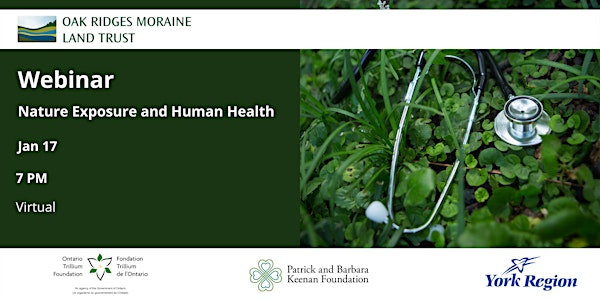 Webinar: Nature Exposure and Human Health
Join us to discover the link between nature exposure and human health!
About this event
Our health is closely tied with our environment. The health benefits of spending more time in nature are numerous! Explore the great outdoors and enjoy reduced levels of stress and anxiety, improved concentration and creativity, lowered blood pressure, and better overall general wellbeing.
This is virtual webinar will delivered through Zoom.