WEBINAR: Research to Practice to Research – Using diverse knowledge transla...
Description
This event has now ended! To view the recorded session of this webinar, please click here.
---
Description:
The aim of this webinar is to present the work by the BSweet2Babies team focussed on improving pain treatment for newborn infants during newborn screening and other blood tests, and infants and young children during vaccinations. The work encompasses knowledge generation, knowledge synthesis and knowledge translation (KT). The KT work presented covers health care provider-targeted KT, parent-targeted KT and the effectiveness of social media as a method of knowledge dissemination.
Proudly presented by the Alberta SPOR KT Platform
---
Speaker: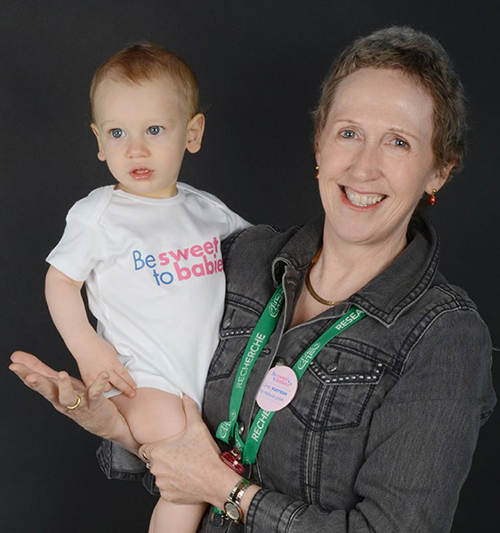 Dr. Denise Harrison

Photo by
CHEO Media House
Dr. Denise Harrison is the Chair in Nursing Care of Children, Youth and their Families at the University of Ottawa and the Children's Hospital of Eastern Ontario and lead of the BSweet2Babies Team. Her program of research focusses on improving pain management for sick and healthy infants and young children. Her research encompasses knowledge creation, synthesis, dissemination and translation. Her latest studies evaluate the effectiveness of using social media to disseminate research knowledge. She is studying the impact of two parent-targeted YouTube videos aimed to help parents advocate for using effective pain treatment for their infants during blood sampling and vaccinations. The newborn pain video is now in eight languages and is currently being trialed as a parent-targeted KT intervention in Canada and Brazil. A new version of the vaccination video is being produced to coincide with the new World Health Organization infant vaccination pain guidelines.
---