WEBINAR - TELECOM DIGITAL TRANSFORMATION USING ARCHITECTURE
Event Information
Location
Webinar in 6 Sessions of 1 Hour Each
Description
Do you want to optimize your Enterprise Architecture and Business Architecture Practice in your organization?
Learn how to start and deliver your telecom digital transformation initiatives using Enterprise Architecture and Business Architecture by attending this interactive webinar, which contains 6 sessions of 60 minutes each. This webinar is made using a very detailed telecom enterprise architecture framework that includes 3 very concrete examples as followed:
Implementing enhance features on a Telecom Mobile Application,
Improving Customer Service Using Artificial Intelligence, and

IoT Connectivity Using

Blockchain.
The first webinar session will be provided on February 26, 2019 at 10:00 AM Eastern time (or 3:00 PM UK time). Other sessions are to follow on February 27, 28, March 5, 6 and 7 at the same time. Each session will be recorded for later viewing.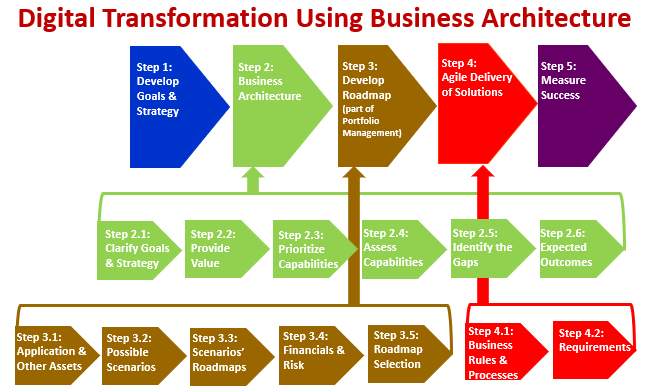 This webinar will follow in details the steps described in the diagram above and include the following agenda:
Session 1 – Digital Transformation from Strategies to Value Streams
Session 2 – Digital Transformation from Value Streams to Expected Outcomes
Session 3 – Digital Transformation from Business Architecture to Portfolio Management and Solutions Delivery
Session 4 – Implementing enhance features on a Telecom Mobile Application: an Example
Session 5 – Improving Customer Service Using Artificial Intelligence: an Example
Session 6 – IoT Connectivity Using Blockchain: an Example
Once you have completed your registration to this webinar, you will receive detailed information about the exact coordinates of each session. After each session, you will also receive a confidential PDF slidedeck of the session and a link to a confidential private recording of the session. Feel free to ask additional information by emailing us at info@benchmarkconsulting.com.
About Your Instructor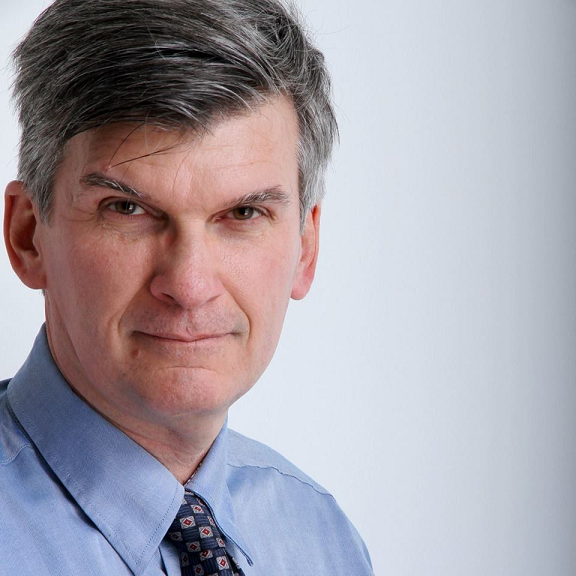 Daniel Lambert, M. Sc., is an entrepreneurial marketing & finance strategist assisting expending companies in their growth, their business architecture and ultimately their digital transformation. Daniel has worked in a telecom carrier environment in the past and has one communication service provider as a customer. Previously, Daniel was a venture capitalist involved in these successful and very profitable exits: Giganet sold to Broadcom; Kinaxis now trading on NASDAQ; SFI sold to BMC Software, Taleo sold to Oracle, and Telweb sold to Schlumberger. Daniel is currently VP Business Architect at Benchmark Consulting, the creator of IRIS Business Architect for enterprise and business architects. Daniel has built Business Architecture frameworks for various industries, including for the financial services, manufacturing, telecom and utility industries. Daniel and Benchmark Consulting provides products and consulting services to financial institutions, pharmaceuticals, transportation, utilities, manufacturing and non–profit organizations worldwide. Finally, Daniel contributes regularly to CIO.com and has over 10,000 followers on LinkedIn.
ATTENTION!!! Please note that this webinar can be provided onsite in a private setting and customized to your particular needs on request.
Date and Time
Location
Webinar in 6 Sessions of 1 Hour Each
Refund Policy