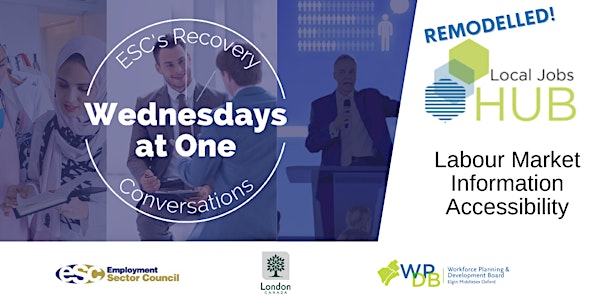 Wednesday's at One: LMI Accessibility
We want to make one of the core offerings of our organization, local labour market information, more accessible to the community.
About this event
Over 25 years, the Elgin Middlesex Oxford Workforce Planning and Development Board commits to having honest, current local labour market information (LMI) for the community. In part of our effort for this initiative, we've recreated our website to ensure our LMI tools are accessible and understandable to all education levels and familiarity levels.
We've simplified the language, streamlined the access to our tools, and given simple, concise explanations of what we offer.
Our Local Jobs Hub tools, part of our LMI, is well known in the community as a customizable, all-in-one job aggregation board. We've recognized that the Local Jobs Hub is one of our important keys to unlock a stronger connection with our broader community- the local residents.
This webinar is for everyone- for the employed and the unemployed, for the job developer, for employment coaches, for service providers, and more.
Jessica Gowers will walk you through how to find our tools on our website with a brief description of what each of the tools are. This includes our Local Jobs Hub, The Labour Market Information Hub, Data Visualizations, and our Library.