Weekend Childbirth Preparation Class (July 13-14, 2019)
Description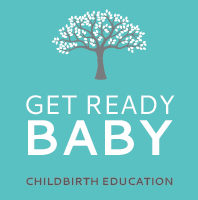 Childbirth Preparation Course with a Lamaze-Certified Instructor
July 13-14 (Saturday, 10am-3pm; Sunday, 10am-2pm)

A comprehensive mother & baby-centred childbirth instruction course for the expectant mother and her birth partner.
Taught by a certified Lamaze instructor using the internationally recognized Lamaze approach to childbirth preparation. The Lamaze approach can be summed up in two quotations: "Women are empowered when they receive sensitive, respectful care" and "Pregnancy is a normal, natural life event."
Topics covered include:
Informed consent, refusal and communication
Symptoms of a late pregnancy
How my baby is connected to me
"Pain with a purpose": getting from fear to hope and courage
How we can enhance relaxation
Preparing for labour
Strategies to "Go the Full 40"
Stages of labour and the Harmony of Birthing Hormones
Comfort measures and techniques
Common medical procedures used in Calgary hospitals
The baby is born--how will Mom recover?
Physical and emotional care for Mom and family
Breastfeeding 101
Infant care classes
Learning infant cues
How to soothe your baby
Hands-on infant care class
Please contact Sylvia for further information.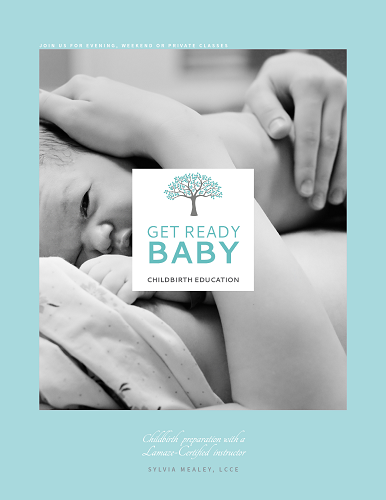 FAQs
Who should attend?
Exepectant Mom and her birth partner, whether that's her spouse, partner, parent or best friend!
When is a good time to take Childbirth Education classes?
A good time to come to class is when Mom is in her 27th to 30th week. This allows time to take the 5-week learning option plus the 2-week infant care classes.
How can I contact the organizer with any questions?
Email Sylvia at sylvia.mealey@getreadybaby.ca
What's the refund policy?
$100 deposit is kept by Get Ready Baby on cancellation any time up to two weeks before the event. There is no refund for cancellations 14 days before the event and after.
Can I update my registration information?
Yes you can.
What other learning options do I have at Get Ready Baby for childbirth preparation classes?
Get Ready Baby offers five types of learning options:
5-Week Childbirth Instruction + 2-Week Infant Care Classes (once per week)
Weekend intensive for people with tight schedules (5-hour Saturday + 4-hour Sunday)
Private classes by arrangement (max of 3 classes)
It's Been Awhile Refresher Class
VBAC Class for Vaginal Delivery After a C-Section (one 4-hour session)