Description
This is is a non-residential silent mediation retreat with Diana Winston.
Saturday June 15th: 9AM-5PM.
Sunday June 16th 9AM-4PM.
There is no Friday Night Session,
CHANGE OF VENUE: PONDEROSA COMMONS OAK HOUSE, 6445 University Blvd, UBC SEE IMAGE BELOW
Registration before start of event required. No at the door registration. If you are unable to register online, please contact registrar@bcims.
---
Exploring Awareness Practices and Uncovering Natural Awareness
Most people practice mindfulness in a focused way—attending to their breathing, returning to their breath when their mind has wandered.
But there are actually many different ways to practice mindfulness. In this retreat we will learn about the Spectrum of Awareness Practices, from focused awareness to investigative and flexible awareness, to natural awareness. Natural Awareness is an effortless, radiant, and spacious state of being that includes awareness of awareness.
We will explore how these different approaches relate to one another and will practice each type throughout the weekend.
On this silent retreat, we will practice sitting and walking meditation along wit simple, doable practices to access natural awareness in meditation and connect with our luminous, natural awareness in life.
The day is based on Diana's new book, The Little Book of Being: Practices and Guidance for Uncovering your Natural Awareness (Sounds True, March 5, 2019). Copies will be on hand for sale.
BOOK SIGNING with Diana
Friday June 14th, 2019 . 6:30pm-8:00pm. Banyan Books & Sound. 3608 West 4th Avenue, Vancouver BC
---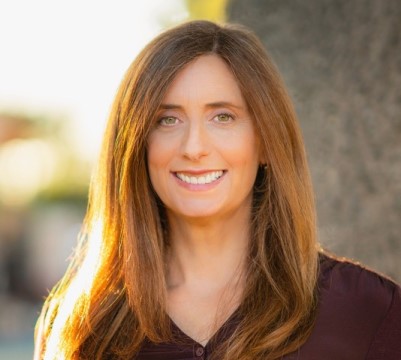 Diana Winston is the Director of Mindfulness Education at the Semel Institute's Mindful Awareness Research Center (MARC) at UCLA. She is the author of The Little Book of Being and the co-author of Fully Present: The Science, Art and Practice of Mindfulness. She has taught mindfulness for health and well-being since 1999 in a range of settings including in healthcare, universities, businesses, non-profits, and schools in the US and internationally. Her work has been mentioned in the New York Times, O Magazine, Newsweek, the Los Angeles Times, Allure, Women's Health, among others. She created the evidence-based Mindful Awareness Practices Program (MAPs), is the founding director of UCLA's Training in Mindfulness Facilitation, and is a founding board member of the International Mindfulness Teachers Association. The LA Times calls her one of the nation's best-known teachers of mindfulness."
She is also the author of Wide Awake: A Buddhist Guide for Teens (Perigee Books, 2003), the CD "Mindful Meditations," and has published numerous articles on mindfulness. Diana is a member of the Teacher's Council at Spirit Rock Meditation Center in Northern California where she regularly teaches retreats. She has practiced mindfulness meditation since 1989, including a year as a Buddhist nun in Burma. Currently Diana's most challenging practice is mindfully parenting a third grader. www.marc.ucla.edu and www.dianawinston.com
---
Cancellation Policy: For cancellation up to the thursday before the retreat, the registration free will be refunded less $25. No refunds on the day of the retreat. To cancel, logon to eventbrite with your email address. go to your tickets for this event and click on request a refund.
Ridesharing: The information collected during registration regarding ridesharing will be distributed by email to all interested retreatants 7 days prior to the retreat. Each individual is then responsible for directly making any ridesharing arrangement. RIDESHARE INFORMATION HAS BEEN SENT OUT ON JUNE 7TH.
Teacher Dana: Fees cover retreat organizing costs only. Voluntary donations (dana) for the teaching may be given at the retreat.
Financial Assistance: The full weekend fee of $85 allows us to continue to offer these retreats. To assist with this retreat being available to all who are interested, BCIMS offers a reduced fee of $45 for young adults under 30 and those on low incomes. If you have questions or require additional financial assistance to attend this retreat please contact the organizer.
---








This is the entrance to the venue